Greener, lusher, and more humid
On another drive from Kidepo National Park to Murchison Falls National Park, the attentive traveler notices the change in landscape. From the typical East African Savannah, it is now becoming greener, lusher, and also more humid. The Murchison River runs through the land and bathes it in perpetual green, from which, above all, a giraffe's head protrudes every 500 meters. A rustic ferry takes us to the interior of the national park and to the Murchison River Lodge. Here you can enjoy the view of the river in spacious bungalows and start your daily excursions into the wilderness.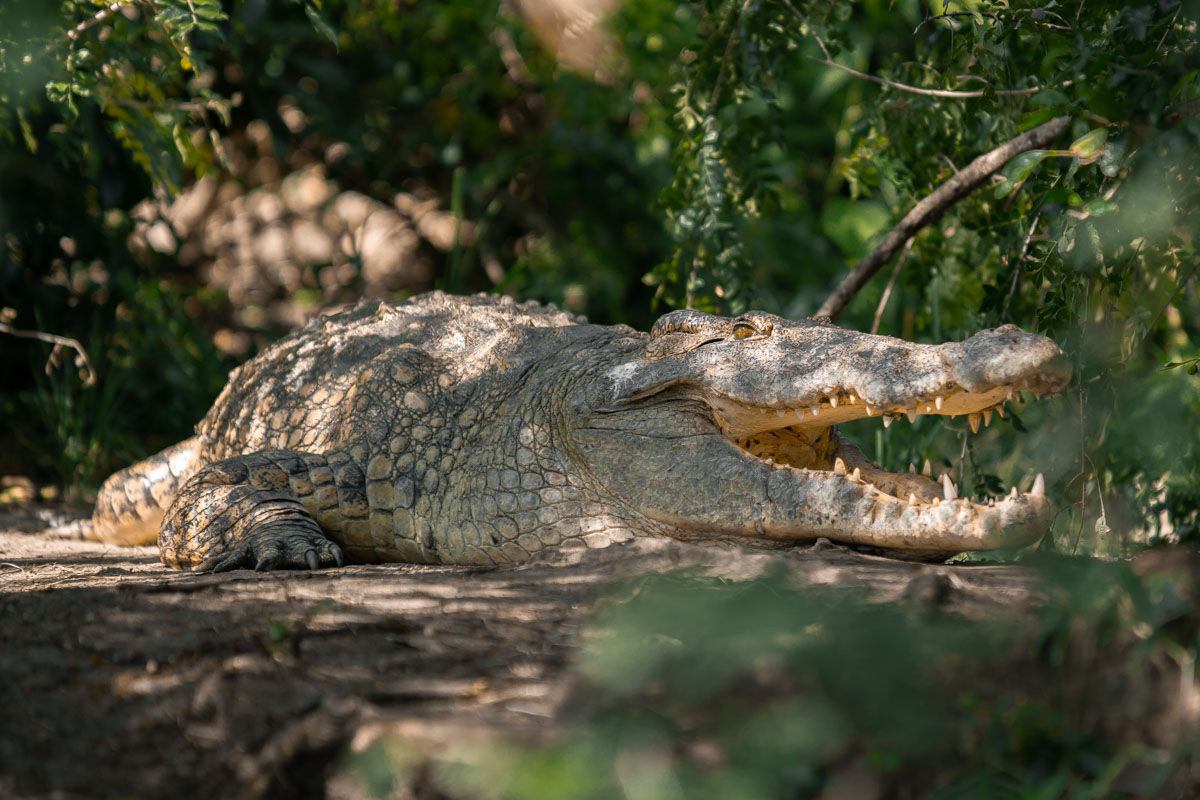 Safari by boat
One of the most exciting ways to enjoy the National Park and the wildlife here is also one of the rarest ways to do a safari: By boat on the river! This is something you will not find in Kenya, Tanzania or South Africa. Here, from the middle of the river in a two-story roof top boat, or even better, from a small fast motorboat, you see the wildlife of the park from a whole new perspective. Herds of buffalo lingering on the riverbank or hippos with their eyes and nose briefly peeking up out of the water, crocodiles persevering in one position for hours. Even visitors that have been on many safaris already can experience a completely new and fascinating type of exploration.
Hiking and climbing
One of the highlights at the end of the river tour is the climb up to the edge of the namesake waterfall, Murchison Fall. After a short hike, you stand at this raging monster, through which the waters of two rivers shoot, offering an incredible and dramatic scenario. In addition to the continuous rainbow as a photo motif, the most striking thing here is the deafening noise that underpins the power of the stream.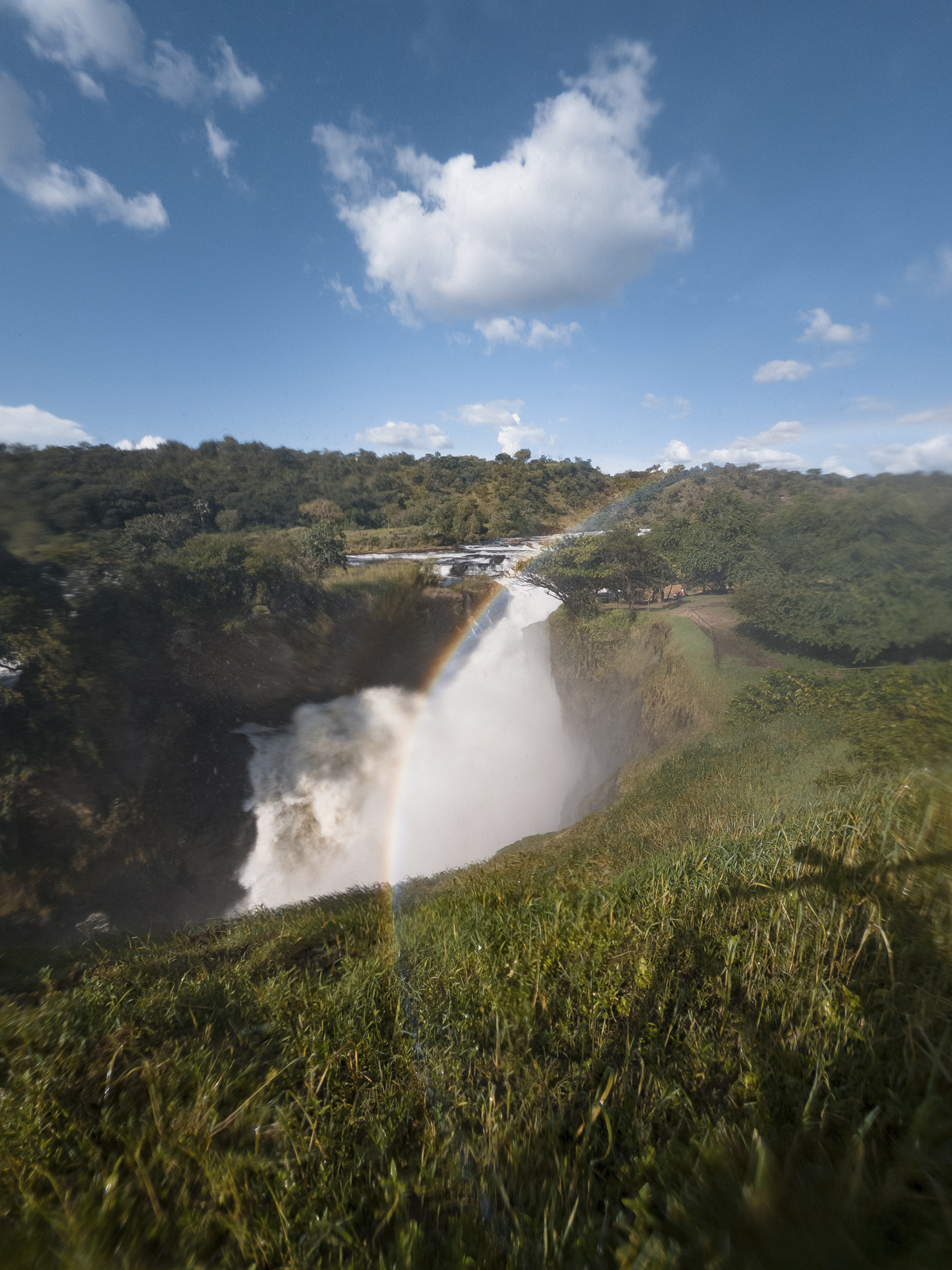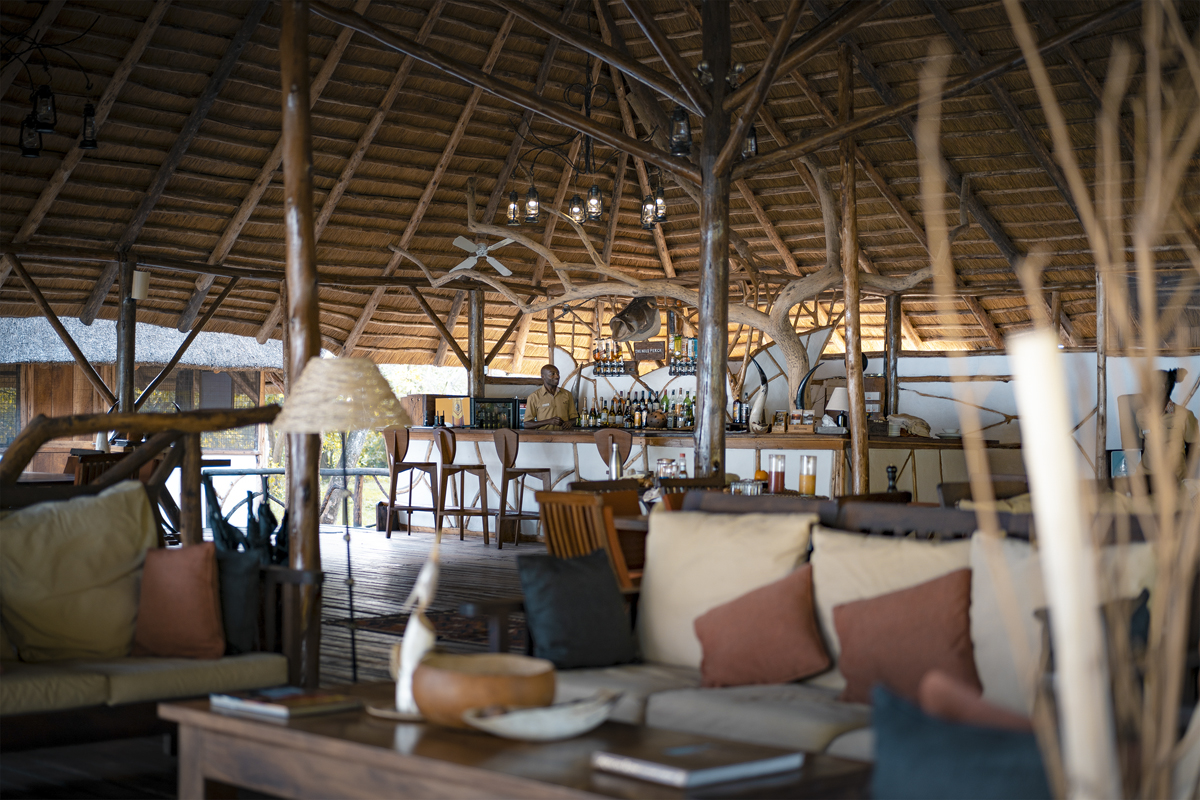 Bakers Lodge
Bakers Lodge is located in close proximity to a quiet part of the river and has, above all, something extremely adventurous to offer: Its neighbors. The lodge is characterized by luxurious and very nicely furnished individual bungalows that line up nicely at the riverbank with plenty of distance from each other. When planning to go the main building, it is best to always call a guard, especially in the evening, because an encounter with one of the hippos is almost guaranteed. They seem to enjoy this spot and even might come as close as few meters away from the entrance of your bungalow. It hardly gets any closer than that.
Story Highlight
Watch our Story highlights from Murchison Falls National Park