Play
Travel Japan in summer
日本を探索する
Travel Japan in summer
Follow our production crew to Japan and discover the country in a unique way. In just two weeks, our creatives have explored a large part of the country and captured the most beautiful and impressive highlights for you. Unique pictures and videos were created, as well as a spectacular route. Get inspired for your next visit to Japan!
largest city in the world
over 36 million citizens
most best-rated restaurants in the world
Shibuya Crossing is the busiest spot
The capital of Japan is also the city with the most inhabitants in the world and is usually the first point of contact with Japan for visitors to the country. Here, more than in any other place in the country, one can observe the famous union of modernity and traditional culture.
The highest point
Mount Fuji
tallest mountain in Japan
the "mountain" is actually a volcano
the "volcano" is actually three volcanos
Ascending the 3776 meter tall mountain takes about 4-8 hours
not many tourists get there
Mount Fuji is one of the country's landmarks and, with its snow-covered white peak, the highest mountain in Japan. It offers an impressive panorama from every side in the lowlands around it and invites you to take day tours around the peak or to view it from numerous restaurants, lakes and hotels in the vicinity. On the route from Lake Kawaguchi near Mount Fuji to Kyoto, there is an ideal stop for the perfect picture. From here you can see Mount Fuji in all its glory and in front of it is a vast panorama of tall grasslands. Perfectly suited for a shoot to set the scene for the Mercedes Benz G63. Together with Hannah Hofinger, it became a short but very aesthetic and effective shoot and the result is something to be proud of.
has been Japan's capital for over 1000 years
inhabits over 1000 Buddhist temples
here you will find 17 world heritage sites
also, has the most landmarks in Japan
Kyoto is considered to be the cultural highlight of Japan and is, next to Tokyo, the most popular place for tourists. Both the many holy places, historical buildings and landmarks, as well as the city centre, the restaurants and people here invite for extensive exploration.
Culinary stopover
Fukuoka
one of the fastest growing cities in Japan
over 9000 restaurants
a centre for gourmets
one of the youngest average ages in Japan
This young and modern city should not be missed on a trip through the country. The legendary gourmet scene invites you to visit the restaurants or the evening street food markets.
Excursion into nature
Takachiho Gorge
the gorge was formed over 100,000 years ago
one of the most popular destinations for Japanese tourists
formed by volcanic eruptions
Coming from Fukuoka, this gigantic gorge invites for a day trip or even a stopover on the way to Kagoshima. The small natural wonder is best explored from the many bridges, a walk or a boat ride.
Nature paradise
Yakushima Island
UNESCO World Heritage since 1993
42% of the island is designated as a national park
famous for its moss forests
Yakushima Island is the final destination of our trip and a real highlight in Japan! The island is not for nothing a UNESCO World Heritage Site, due to its unique nature. With daily walks and some outdoor activities, a few days can be filled here in an unforgettable way.
You may also like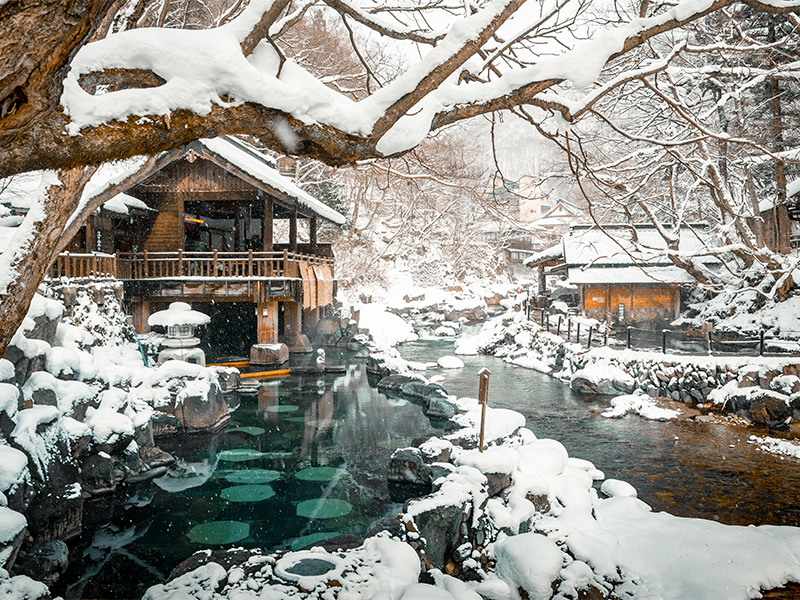 Culture Nature Sport
Travel Japan in winter
冬に日本を旅行する
Japan in winter is unlike any other snowy destination you might have experienced before. Be prepared to get overwhelmed by nature - either while skiing in deep, fresh powder or while enjoying the hot springs Takaragawa. Discover the traditional production of Japanese Nikka whiskey and experience the fascinating Japanese culture in Edo Wonderland. We'll show you the best route through snowy Japan.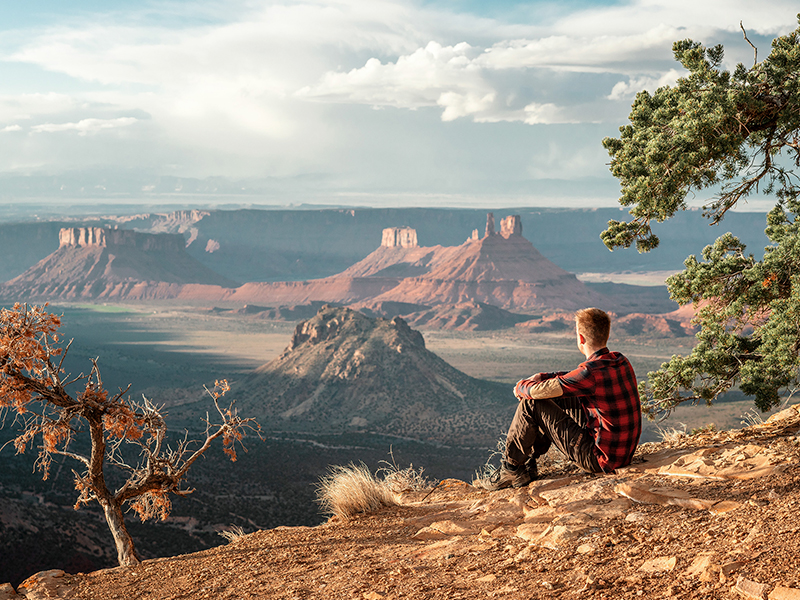 Nature
Travel Utah
The 'Mighty Five' and more...
Utah is blessed with some of the most dramatic landscapes that are sure to surprise you. Get inspired by our itinerary which led us from the highest snow-capped peaks to the deepest slot canyons and caverns. Utah's many national parks and a vast expanse of desert, canyons, rocky trails, and metropolitan cities that have a small-town feel will make you feel at home. Whether looking for a family vacation or solo trips, there are many reasons to visit Utah.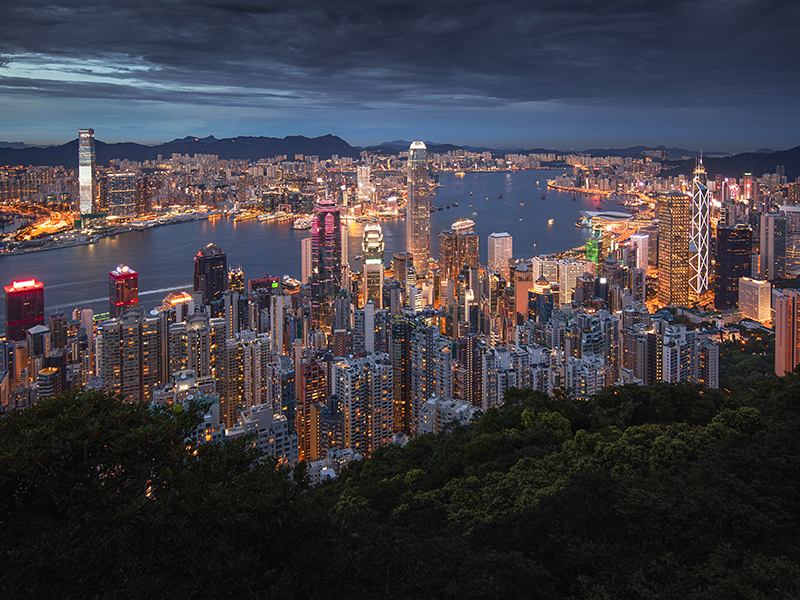 Attractions
Travel Hong Kong
Breathtaking Landscapes and sights
Hong Kong thrives on contrasts. Around seven million inhabitants call the city home. In centuries-old districts, the contrasts between eastern customs and western lifestyle are deliberately lived and cultivated. Gigantic skyscrapers frame incense-filled temples, and futuristic shopping malls sit alongside bustling street markets. Just as diverse as Hong Kong's vibrant culture are its taste experiences. With more than 15,000 restaurants, the city has one of the highest restaurant densities in the world. But Hong Kong has another side to it - just minutes beyond the world-famous skyline, it turns green. About 40 percent of Hong Kong's land is protected.