Play
Travel Japan in winter
冬に日本を旅行する
Travel Japan in winter
Japan in winter is unlike any other snowy destination you might have experienced before. Be prepared to get overwhelmed by nature - either while skiing in deep, fresh powder or while enjoying the hot springs Takaragawa. Discover the traditional production of Japanese Nikka whiskey and experience the fascinating Japanese culture in Edo Wonderland. We'll show you the best route through snowy Japan.
From Istanbul to Japan
Istanbul
With Turkish Airlines, you can fly to Japan from a total of 13 airports. The itinerary goes via the new and globally unique giant airport in Istanbul, where you cannot have enough stopovers to take advantage of this small indoor metropolis. The business lounge is one of the most modern in the world and offers everything your heart desires to fortify you for the long flight.
Arrival and transfer to Hokkaido
Niseko
Hokkaido is Japan's largest island and largest prefecture. It occupies 22% of Japan's land area, which is the size of Ireland.
The Seikan Tunnel is the deepest and longest underwater tunnel in the world.
UNESCO recognized destinations: Shiretoko World Heritage Site, Mt. Apoi Geopark, and Toya Caldera & Usu Volcano Geopark.
Niseko is a popular winter destination because of its visitor-friendly ski resorts. Many snow-seeking travelers come from all over the world for the beautiful powder snow. Four major ski resorts make up Niseko. (This huge area is called Niseko United and is located about 100 km south of Sapporo- Niseko Shakotan Otaru Coast National Monument. Niseko Annupuri, the eastern end of the Niseko Mountain Range, runs from the Sea of Japan. It is a special place with rich nature overlooking the main peak of Niseko, Mount Yotei. Seasonal winds from the Eurasian continent contain a lot of water and moisture from the Sea of Japan, which become snow clouds and carry this excellent powder snow in this winter sky for snow sports enthusiasts. The rich terrain and beautiful winter forest of Mt. Niseko Annupuri are suitable for all skiers and snowboarders, and the first-class powder snow experience in Niseko will give you unforgettable memories. This paradise for winter sports enthusiast opens from December to early April.)
A blended malt suffused with smoothness and elegance
Nikka Whiskey
Suntory & Nikka Founders Were Close
The Highball Brought Japanese Whisky Back to Life
The Nikka Whisky Distilling Co. Ltd. is a Japanese food company that produces and distributes whisky and brandy. Its head office is located in Tokyo. Nikka is a subsidiary of Asahi Breweries.
Nikka has two distilleries in Japan: one in Yoichi on Hokkaido and the other, Miyagikyo, in Sendai on Honshū, and one in Scotland: Ben Nevis north of Fort William.
A festival of snow and ice
Sapporo Snow-Festival
Sapporo became world famous in 1972 when the Olympic Winter Games were held there. That was the first Winter Olympics held in Asia.
Sapporo is the fifth largest city of Japan, and the largest city on the northern Japanese island of Hokkaido.
The Sapporo Snow Festival is an event held in the Japanese city of Sapporo. It is dominated by the production of winter sculptures mostly from snow or ice. Artists from all over the world come to the capital of the prefecture Hokkaidō for a week and create ephemeral works of art in prepared public spaces under "the eyes" of interested people.
Stay your way at Hyatt
Tokyo Shinyuku, Hyatt Hotel
Bill Murray accepted the part, as he later revealed that "Lost in Translation" was his favorite film that he has worked on.
Coppola specifically wanted to shoot at the Park Hyatt Tokyo after the filmmaker stayed there while promoting 1999's "The Virgin Suicides." Unfortunately, the hotel staff were reluctant to allow the crew to shoot there, which is why so many scenes take place at night or in empty corridors.
Rising to a height of about 230 m, and with 47 floors aboveground
Shibuya Scramble Square Tokyo
The crossing is even more fun when everyone has an umbrella. Picture a thousand people charging at each other from opposite directions every two minutes all wielding big umbrellas.
Since November 2019, it has been possible to marvel at the intersection from the sky deck of the 230-meter-high Shibuya Scramble Square.
From the 45th and 46th floors of the new skyscraper, visitors can not only marvel at an endless sea of houses, but also experience the Tokyo Skytree, Roppongi, Tokyo Tower and Shinjuku from a completely different perspective. When the weather is clear you can even see Mount Fuji.
Full of fun things to see and do!
Edo Wonderland
A samurai's salary was paid not in cash but in rice
Sushi Was Considered Fast Food
Entering and Leaving Japan Was Punishable by Death
All the way back to the Edo period and the old Japan. For those who want to experience this, there is the possibility at Edo Wonderland Nikko Edomura. On site you can dive into another world.
After passing through the entrance gate, you will find yourself in a small village of the Edo period (1603-1868). Sales houses, samurai residences, shrines, theaters and more.
Relax and comfort yourself
Takaragawa Onsen
There are more than 3000 onsens in Japan
The oldest onsen in Japan is at least 3000 years old
Wait several hours before soaking in the bath again. Enter the pool no more than about 3 times a day.
Takaragawa Onsen is located in the Minakami Onsen area and is one of the four major hot springs in Gunma Prefecture. Refresh yourself in the largest open-air bath in Japan along the pristine Takaragawa River.
Enjoy a dip in the Takaragawa Onsen surrounded by nature, as well as the beautiful colors of the leaves in autumn and the snow in winter. Since this is a snowy region that even has a ski resort, be sure to take a hot outdoor bath overlooking the picturesque snowy landscape.
Breathtaking Snow Resort
Hakuba Ski
The valley can claim more sunshine than its neighbors, a cluster of mountains with wide ranging terrain, delicious restaurants, great bars, huge snowfalls and the steepest runs of the country's 600 alpine resorts
The region debuted on the world stage while hosting the Winter Olympics in 1998 and has grown to one of Asia's most popular ski destinations.
Hakuba Valley is an international mountain resort with ten ski areas located at the foot of the Ushiro-Tateyama mountain range in northern Nagano Prefecture. These ski resorts are named Jiigatake, Kashimayari, Hakuba Sanosaka, Hakuba Goryu, Hakuba47 Winter Sports Park, Hakuba Happo-one, Hakuba Iwatake Snow Field, Tsugaike Kogen, Hakuba Norikura Onsen and Hakuba Cortina (from south to north). Each of them has its own unique range of slopes, guaranteeing winter vacationers an exciting stay.
Wander, explore, discover in one borderless world
Tokyo Akihabara
The First Maid Cafe opened in March 2001
One of the reasons that this area is popular with gamers is because you can play retro games!
Akihabara Neighborhood began as the center of the black market in the post-war period and later developed into a showcase of Japanese technology, full of shops selling various types of electronics and information technology to the wide world. More recently, it has also become the cultural home for die-hard fans of video games, manga, and anime.
You may also like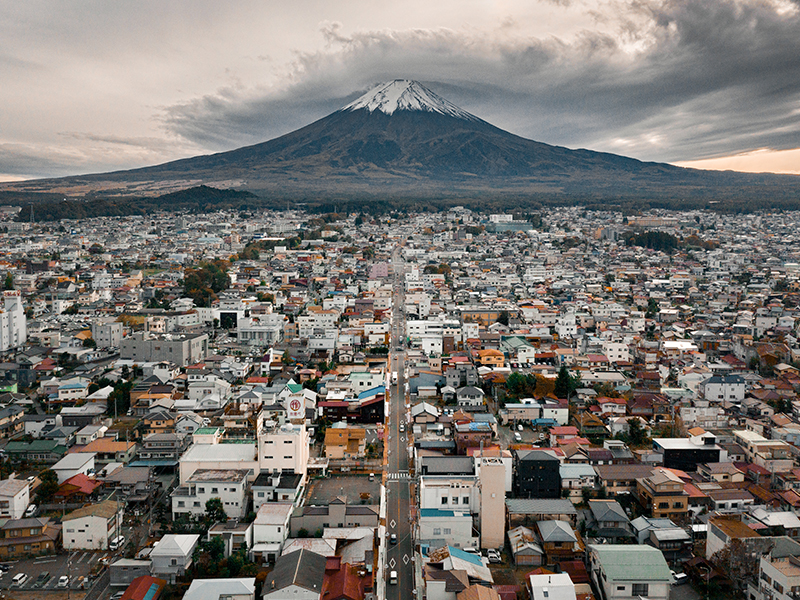 Culture Nature Entertainment
Travel Japan in summer
日本を探索する
Follow our production crew to Japan and discover the country in a unique way. In just two weeks, our creatives have explored a large part of the country and captured the most beautiful and impressive highlights for you. Unique pictures and videos were created, as well as a spectacular route. Get inspired for your next visit to Japan!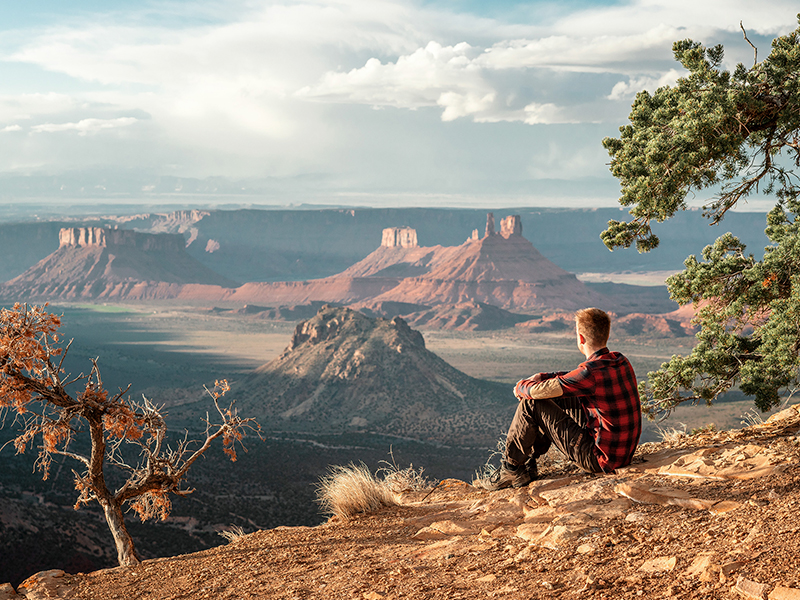 Nature
Travel Utah
The 'Mighty Five' and more...
Utah is blessed with some of the most dramatic landscapes that are sure to surprise you. Get inspired by our itinerary which led us from the highest snow-capped peaks to the deepest slot canyons and caverns. Utah's many national parks and a vast expanse of desert, canyons, rocky trails, and metropolitan cities that have a small-town feel will make you feel at home. Whether looking for a family vacation or solo trips, there are many reasons to visit Utah.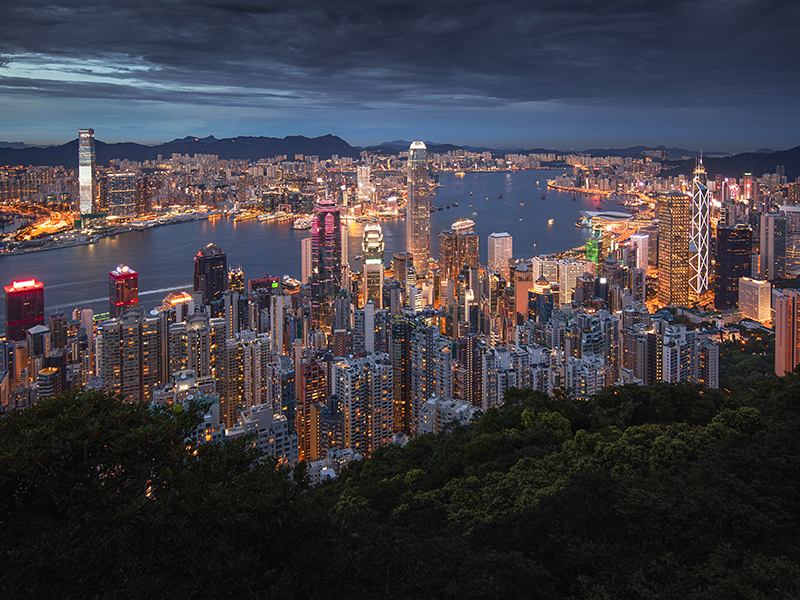 Attractions
Travel Hong Kong
Breathtaking Landscapes and sights
Hong Kong thrives on contrasts. Around seven million inhabitants call the city home. In centuries-old districts, the contrasts between eastern customs and western lifestyle are deliberately lived and cultivated. Gigantic skyscrapers frame incense-filled temples, and futuristic shopping malls sit alongside bustling street markets. Just as diverse as Hong Kong's vibrant culture are its taste experiences. With more than 15,000 restaurants, the city has one of the highest restaurant densities in the world. But Hong Kong has another side to it - just minutes beyond the world-famous skyline, it turns green. About 40 percent of Hong Kong's land is protected.