Sapporos popular Snow Festival
On the way back to the airport we visited the city of Sapporo. Here, at this time of year, the Snow Festival takes place, which enjoys a worldwide reputation and is known for its gigantic snow statues. Artists craft those weeks before the start of the festival and they can get as large as an entire house. During the day, along the large main street of the city center, small stalls are lined up for kilometers, resembling a Japanese Christmas market. Here you can find all kinds of food and drink and small souvenir stores. In between are the ice statues in the center or occasional attractions, such as the large ski jump, where ski jumpers perform spectacular jumps directly above the heads of the spectators.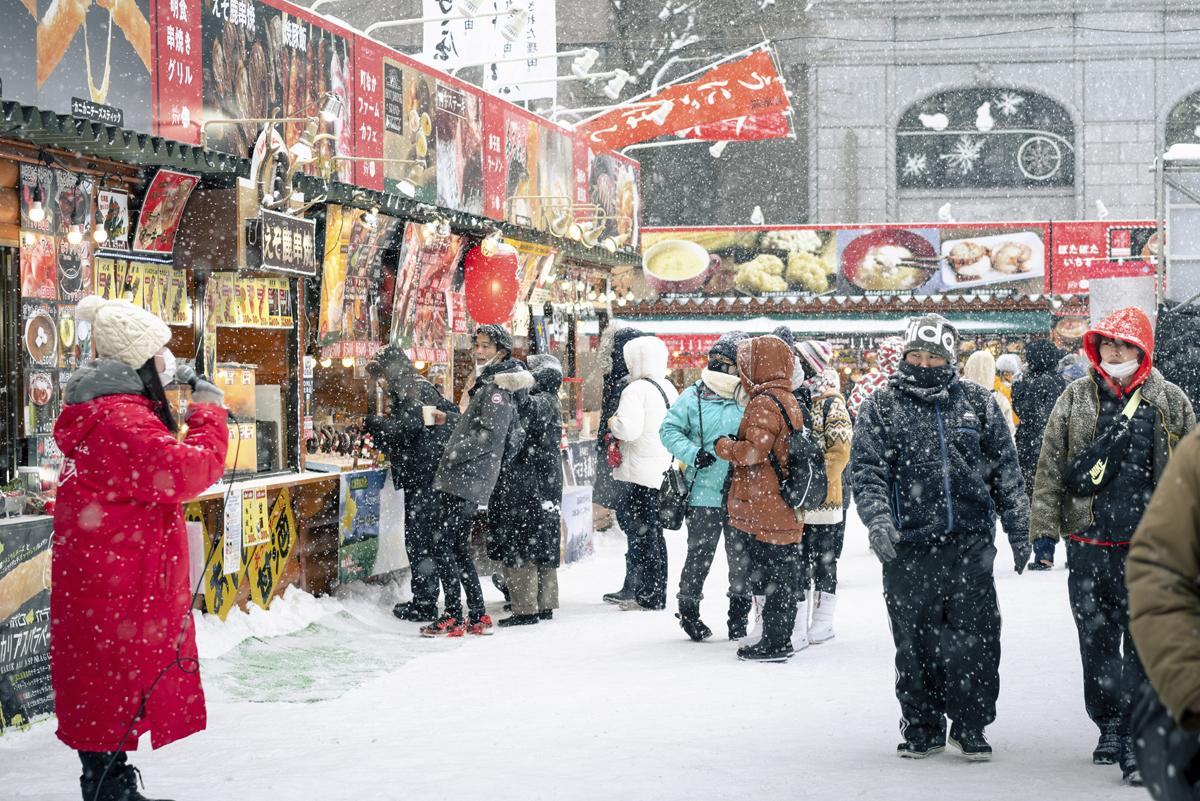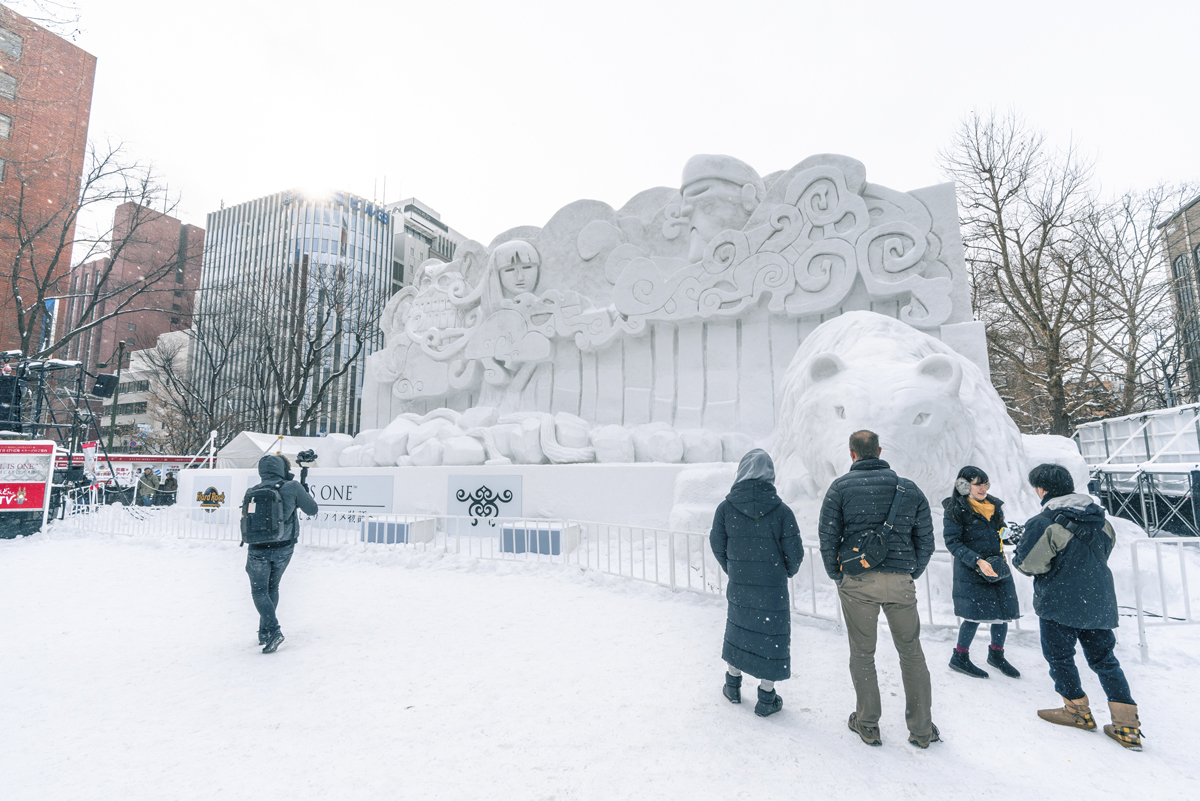 Video projections in the dark
In the evening, after dark, the real highlight of the event started. Video projections were thrown on the oversized snow statues, creating a three-dimensional illusion. A spectacle that triggers hypnotizing fascination in all spectators and cannot be found anywhere else in the world in this perfection. As in the country and culture itself, here tradition and modernity, nature and technology unite and become a new whole. This festival alone attracts tourists from all over the world every year, who want to experience one of the largest and most impressive snow festivals and sink deep into Japanese culture.
Story Highlight
Watch our story highlights from Sapporo