The second ski resort on our trip
The winter sports area Hakuba is located only about 4 hours away from Tokyo and is therefore the central hub for local skiers who want to enjoy a nice weekend trip. It was the second ski resort on our trip and thus had to stand comparison to Niseko and its powder snow. Once again, we were outfitted by Rhythm and headed out into the snowy melee. The modern lifts take you up to the top in several stages. Here we enjoyed the various runs with our guide and even had the honor of being allowed to take the gondola onto the slope an hour before it opened. This allowed us to get unique shots of the completely unused snow and the very first run of the day.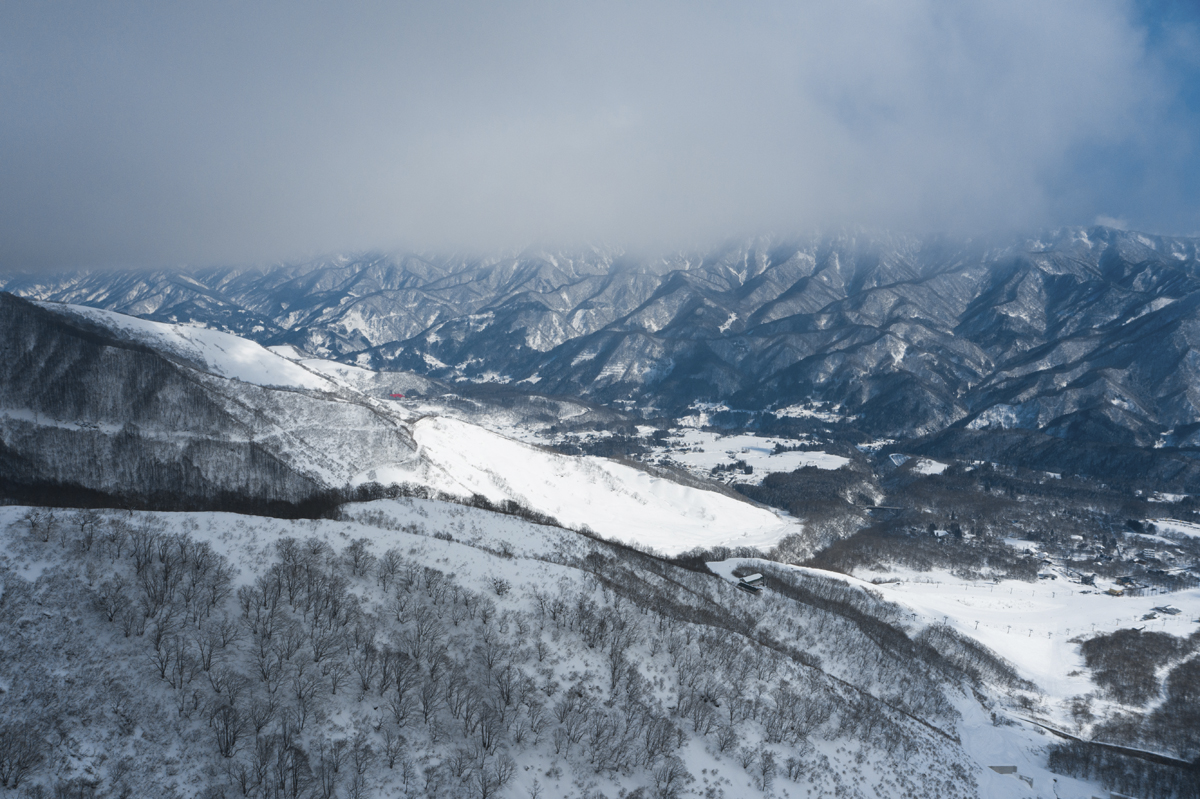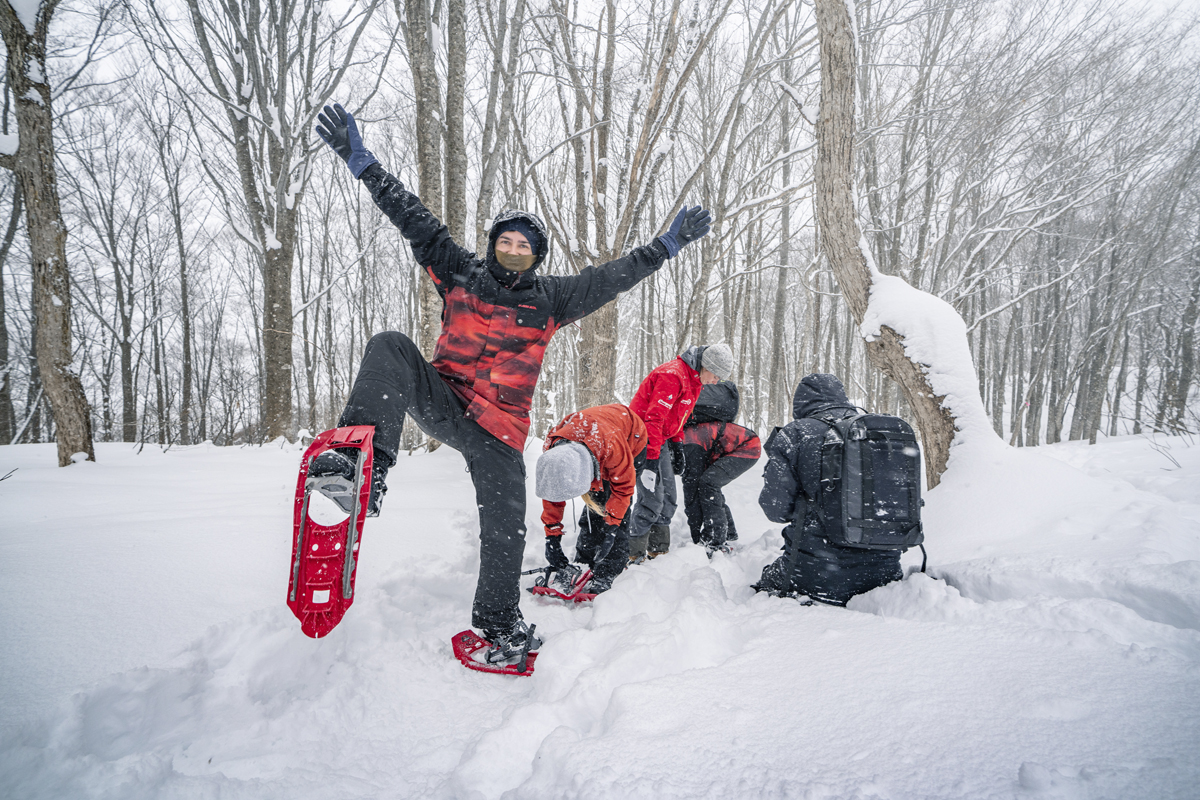 A guided backcountry hike
Besides the usual skiing and snowboarding activities, this time we also did a backcountry hike. Here, a guide led us through the deep woods beyond the snow slopes, which was a great adventure. The professional equipment, like snowshoes, you get directly with the tour guide. We were also positively impressed by the cityscape. In between there were small temple parks in the middle of the city, which suddenly envelop you in a traditional and Buddhist atmosphere and take you out of the everyday skiing. These places have something magical about them and are first-class photo motifs. Here you also realize that you are not in a normal ski resort.
Challenging slopes and backcountry ski runs
The ski area near the capital Tokyo impresses especially with its gigantic backcountry slopes, which even challenge ski and snowboard professionals. Beyond the many slopes and winter sports opportunities, there are also extensive hiking opportunities through the forests of the mountains.
Snow hiking is not the only way we got to know the backcountry of Hakuba. This ski resort is also known for its challenging slopes and backcountry ski runs, where even Red Bull ski pros are challenged and hold their championships. The more experienced of us also tried our hand at it and had to muster not only their courage, but also all their skills to pass those sections.. Due to the 1998 Winter Olympics, this ski resort was heavily promoted and modernized, which is still noticeable today. While it does not have the legendary snow of Niseko, it does offer a variety of challenging slopes and plenty of opportunities on the side.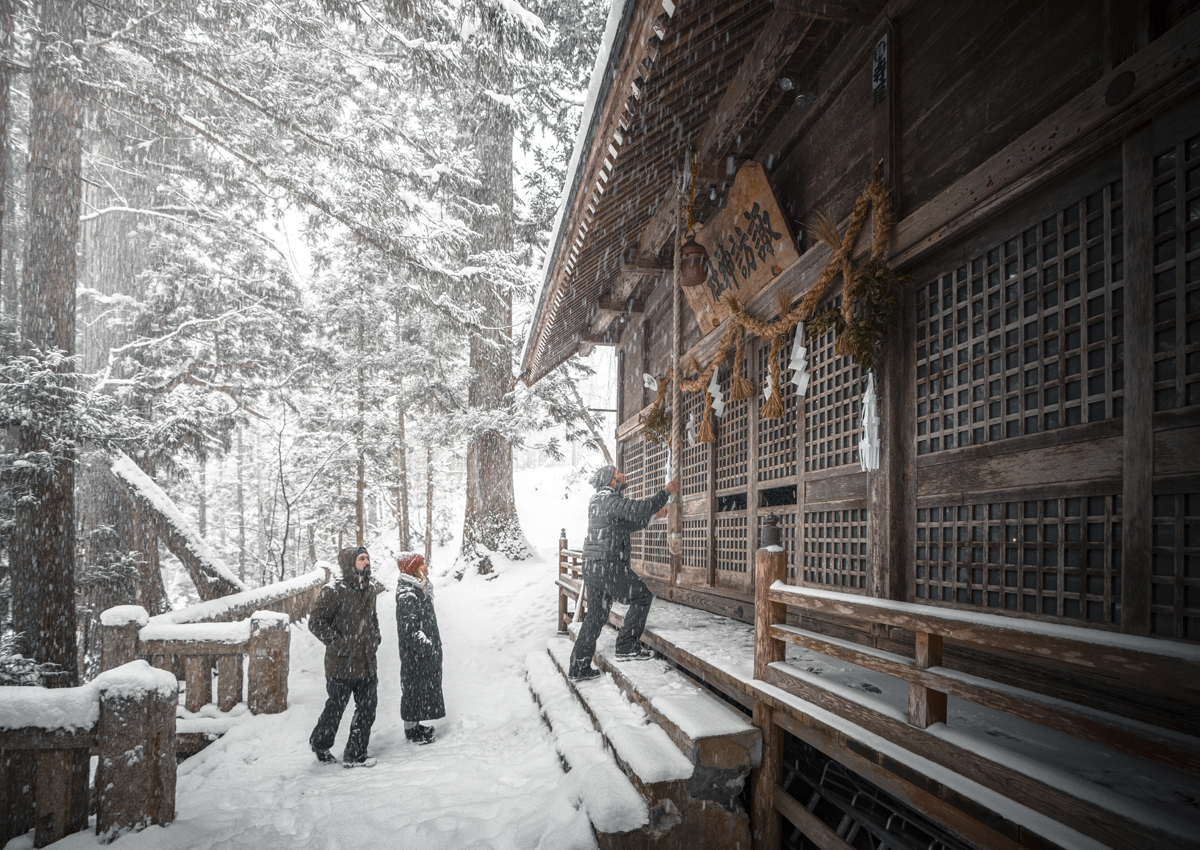 Story Highlight
Watch our story highlights from Hakuba