Hot springs not far away from Japan
Japan is known for its earthquakes and volcanoes. So, the hot springs are not far away, and you can arrange whole trips through the country just according to where the nearest hot natural pools are. We visited Takaragawa Onsen (Onsen is the Japanese term for hot spring) at the dreamiest time of the year, winter. After seeing a picture on social media showing these hot springs in the snow on our last Japan tour, we knew we had to visit this place ourselves and of course film it. About a three-hour drive from Tokyo is the hotel that goes with it. It was built almost entirely of wood and is impressive for its traditional construction and furnishings. Sliding doors, "paper walls", seating on the floor. Here you feel closer to Japanese culture than ever before. At the same time, the hotel has a pleasant youth hostel style, with its winding corridors, wooden staircases, and many rooms.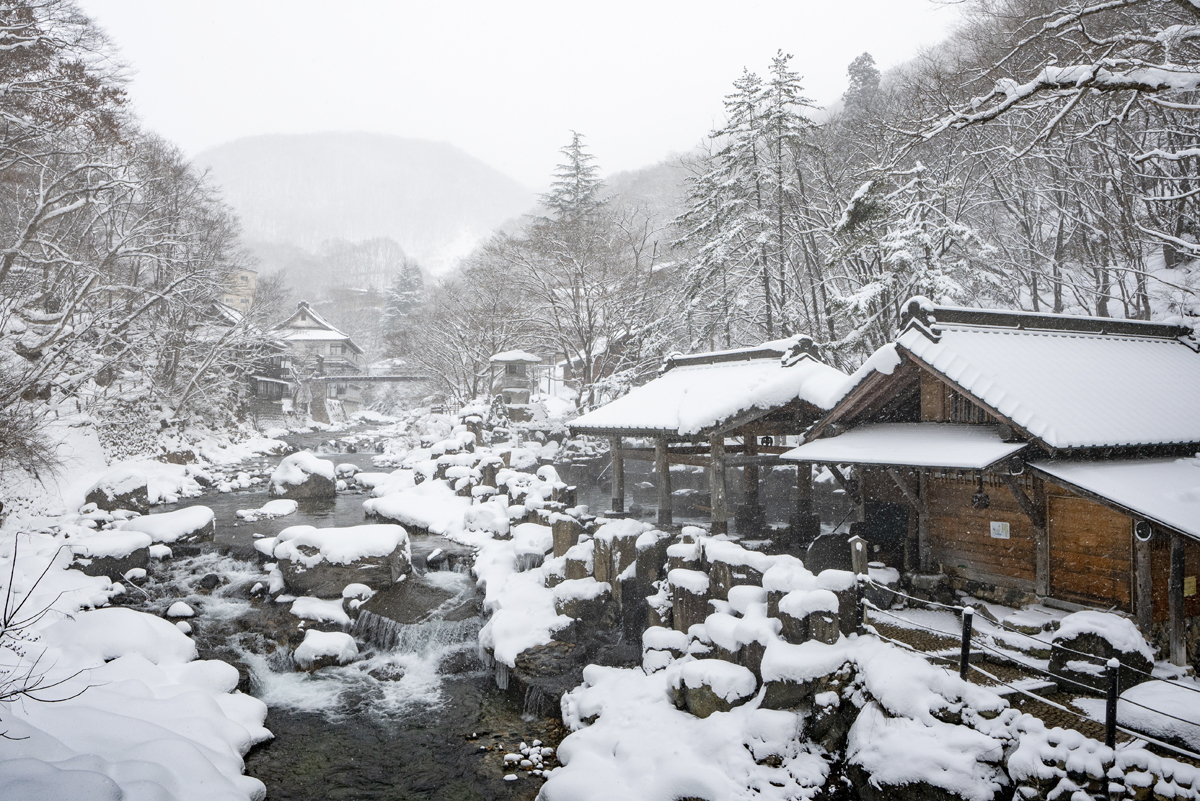 One of the most atmospheric natural pool
The main attraction is of course the hot springs, which can be entered through a back entrance. In the hotel you get the equipment for visiting the pools, which you are not allowed to enter with your own textiles. Women get a kind of negligee made of cotton and men a mixture of loincloth and skirt to tie around. Everything was covered in deep snow and our photographer was happy that we were so "lucky" with the weather and it was snowing heavily. Over a bridge we followed a path to the first natural pool. If you pass by it, you can still enjoy three other pools, but you must walk a few steps more, which can be freezing. The reward, however, is one of the most atmospheric natural pool experiences you can have in this world. Depending on how far away you sit from the bubbling spring, the water is hotter or colder. In the dark and surrounded by a snowy forest, the bathing experience becomes an absolute dream and one of the highlights of our Japan trip.
Story Highlight
Watch our story highlights from Takaragawa