Visiting Bryce Canyon National Park
Let me tell you at the beginning of this section: We went to Bryce Canyon twice during the last few years and both of our visits took time during the winter season. compared to other places in southern Utah it gets really cold up here and heavy snowfall, which comes with the closure of most trails throughout the park, is very likely. This however didn't keep us from shooting exceptional content, especially during nighttime. Utah has some of the most remote destinations throughout the whole United States and Bryce Canyon is one of them. This place is on another level when it comes to Astrophotography.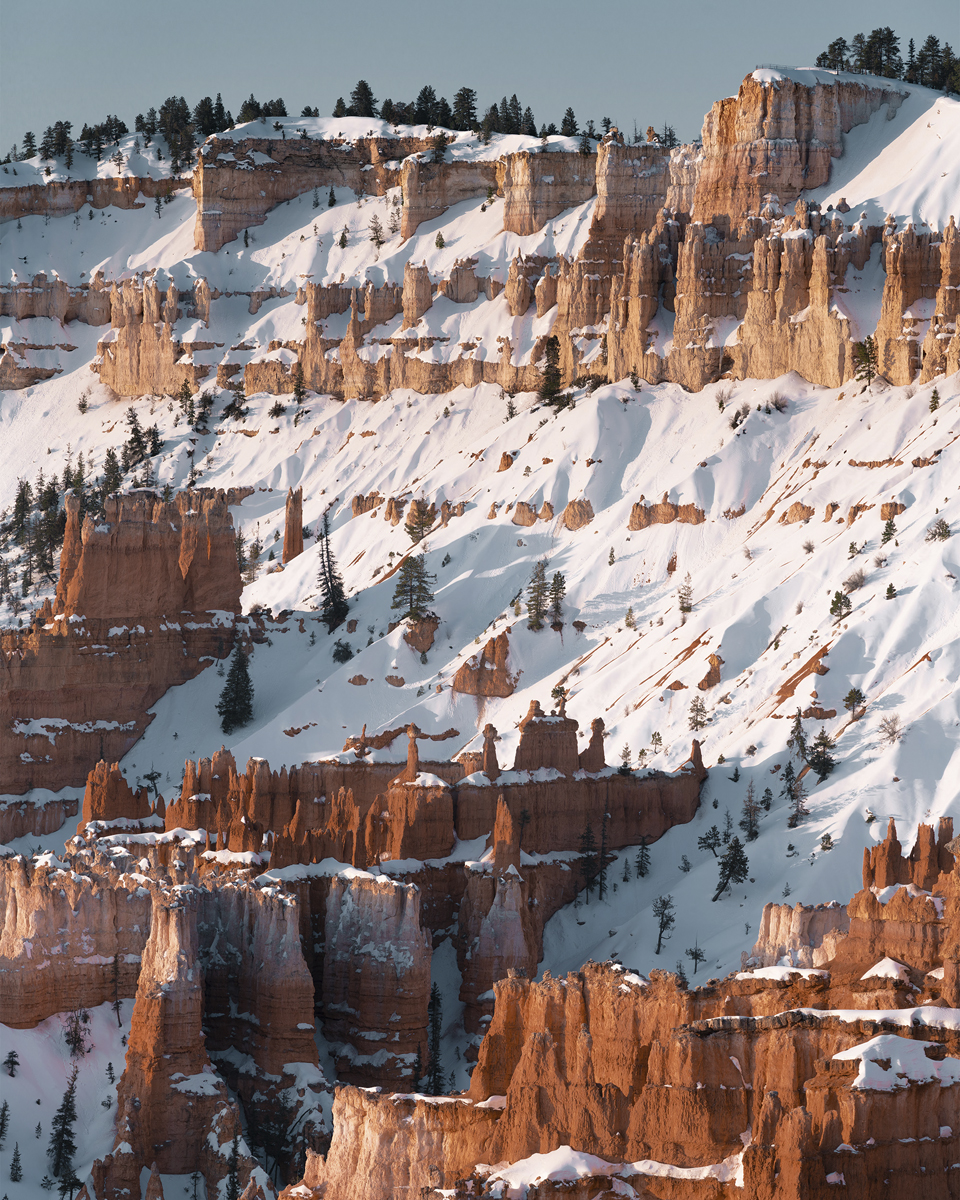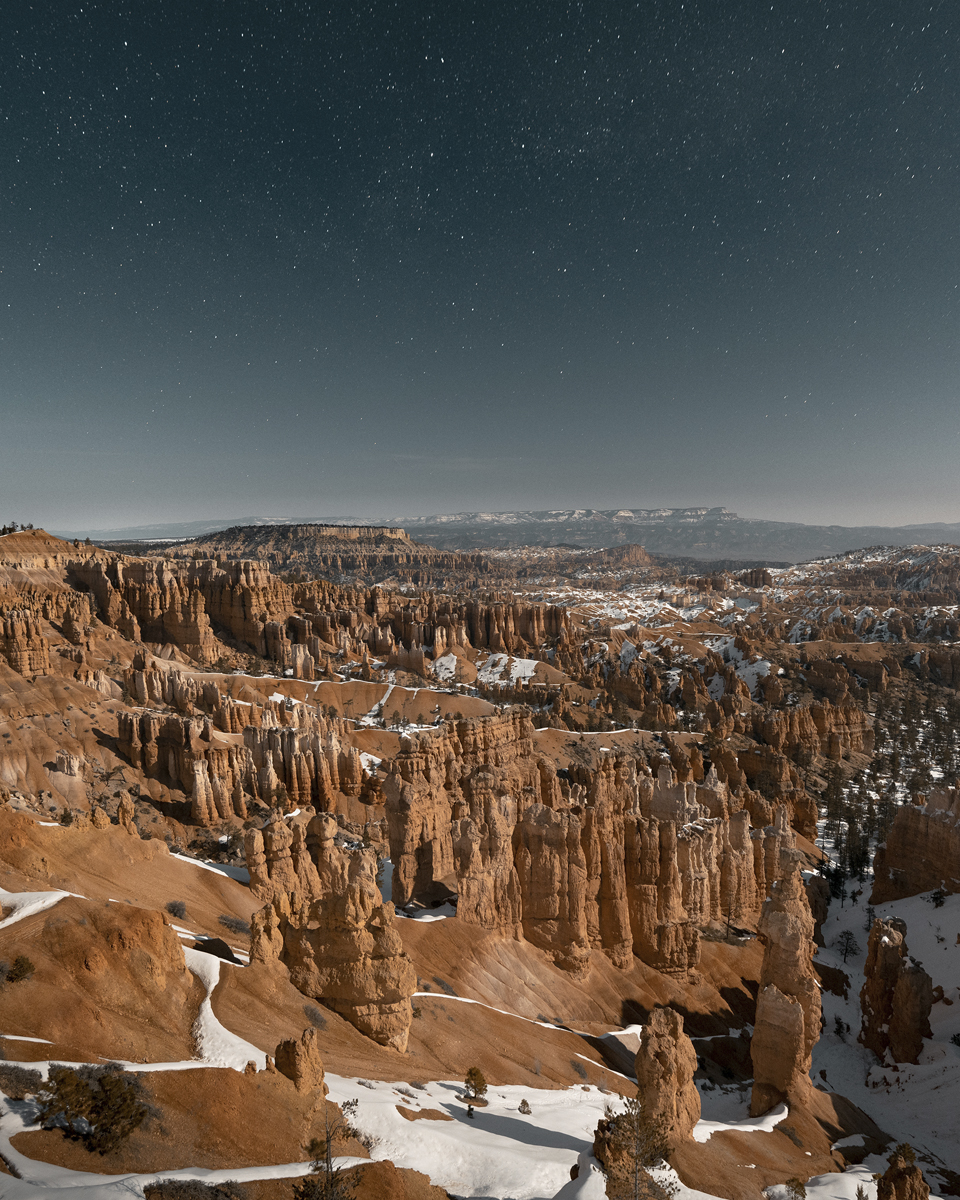 Counting stars
The number of stars that you can see with your bare eyes is insane and waking up during the middle of the night will reward you with some of the best Milky Way photographs you might ever take. For this, it doesn't matter if the trails are open or closed. The parking lots are well-positioned, which means that you don't even have to hike to get amazing photographs and video content from the unique landscapes of the park. And even if the trails are closed, you will still be able to hike along the ridge where you can find a quiet spot for yourself even on a busy day. We recommend bringing high boots to avoid getting wet or even cold feet while you are making your way through the snow.
Story Highlight
Watch our Story highlights from Bryce Canyon National Park