Setting off early for gorilla tracking
The next morning, we set off early for gorilla tracking in Bwindi National Park. The drive once again takes us through the Serpentines trails of the amazing landscape and once again we had to stop again and again to capture the morning flow of mist through the valley, even though we were already late and the window of opportunity for gorilla tracking is limited.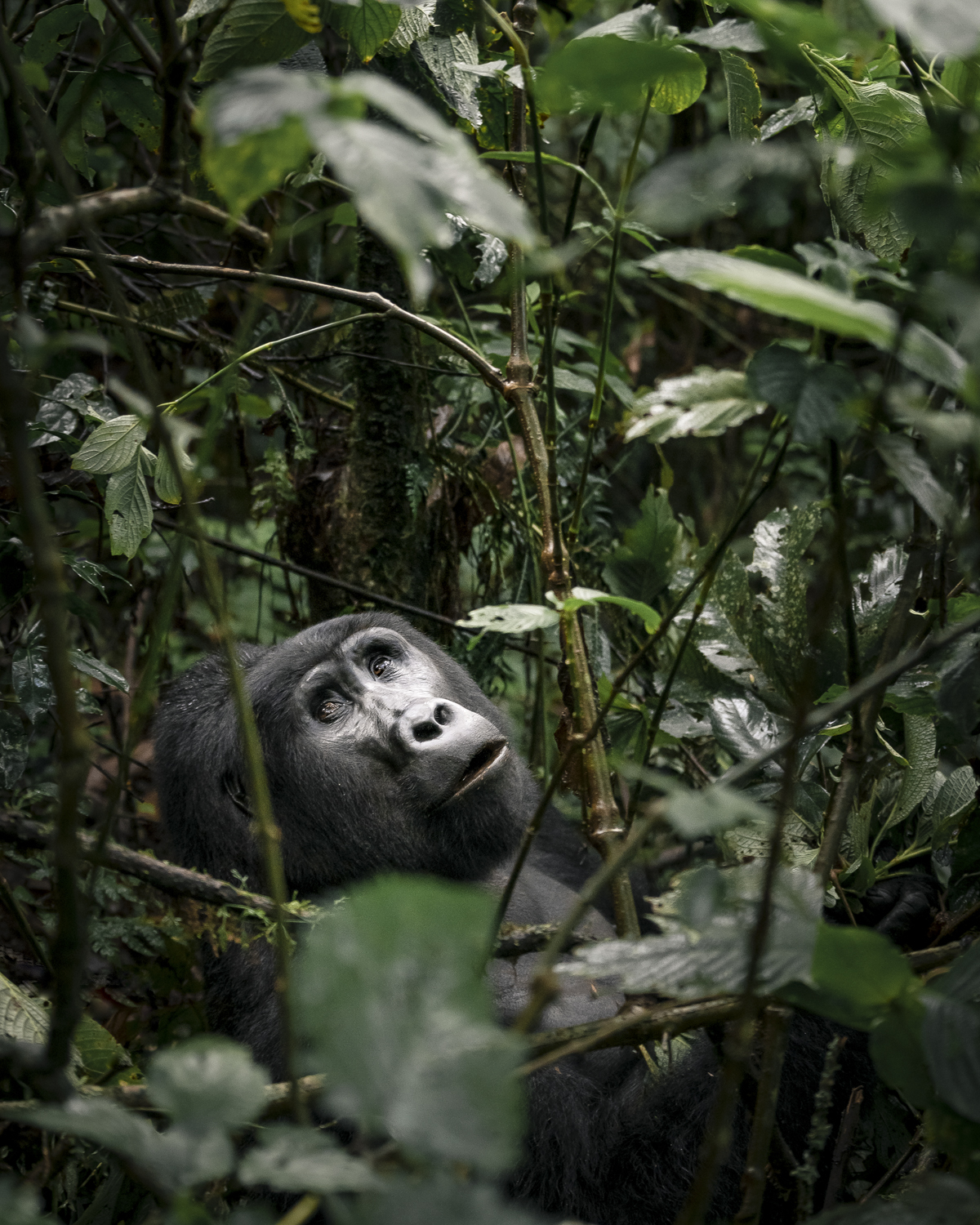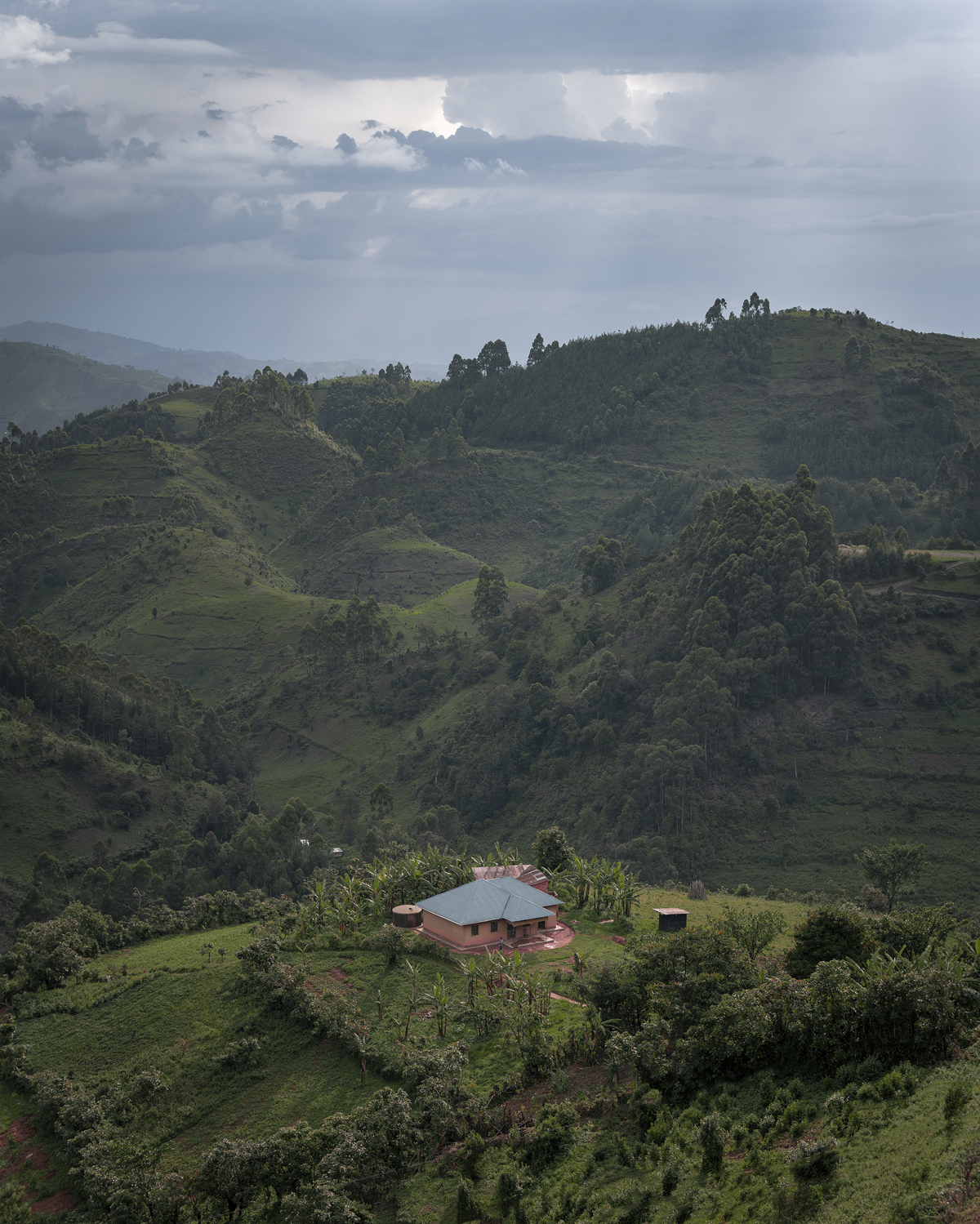 Endangered species in Uganda
Again, a detailed briefing was given, especially as this is a particularly endangered species, which has only been saved from total extinction by poachers by the facilities of the National Park and has been able to increase the population greatly again in the last 20 years. For the hike through this hilly jungle you need, sturdy shoes and the condition to hike for a few hours uphill. This alone is already a small adventure, which certainly not everyone will be up to. Here, too, you need a bit of luck not to have to march too far through the dense jungle and often rain.
In the middle of a group of gorillas
Again, we were lucky and after only 20 minutes we suddenly saw one of the giants sitting below us in the sloping terrain, chewing with pleasure on the bamboo branches. Not 2 meters away from us at the edge of the path. Before we knew it, the guide was running through the bushes down the slope, beyond the path. We followed him and were soon in the middle of a group of gorillas again. Not only were they sitting and eating in all directions around us, but a small baby came up to one of our team, Thomas, and clutched his leg. It seemed like something out of a film. At one point a silverback walked unconcernedly through our group and we dodged respectfully to all sides. With the gorillas as well, we had exactly one hour before we had to make our way back.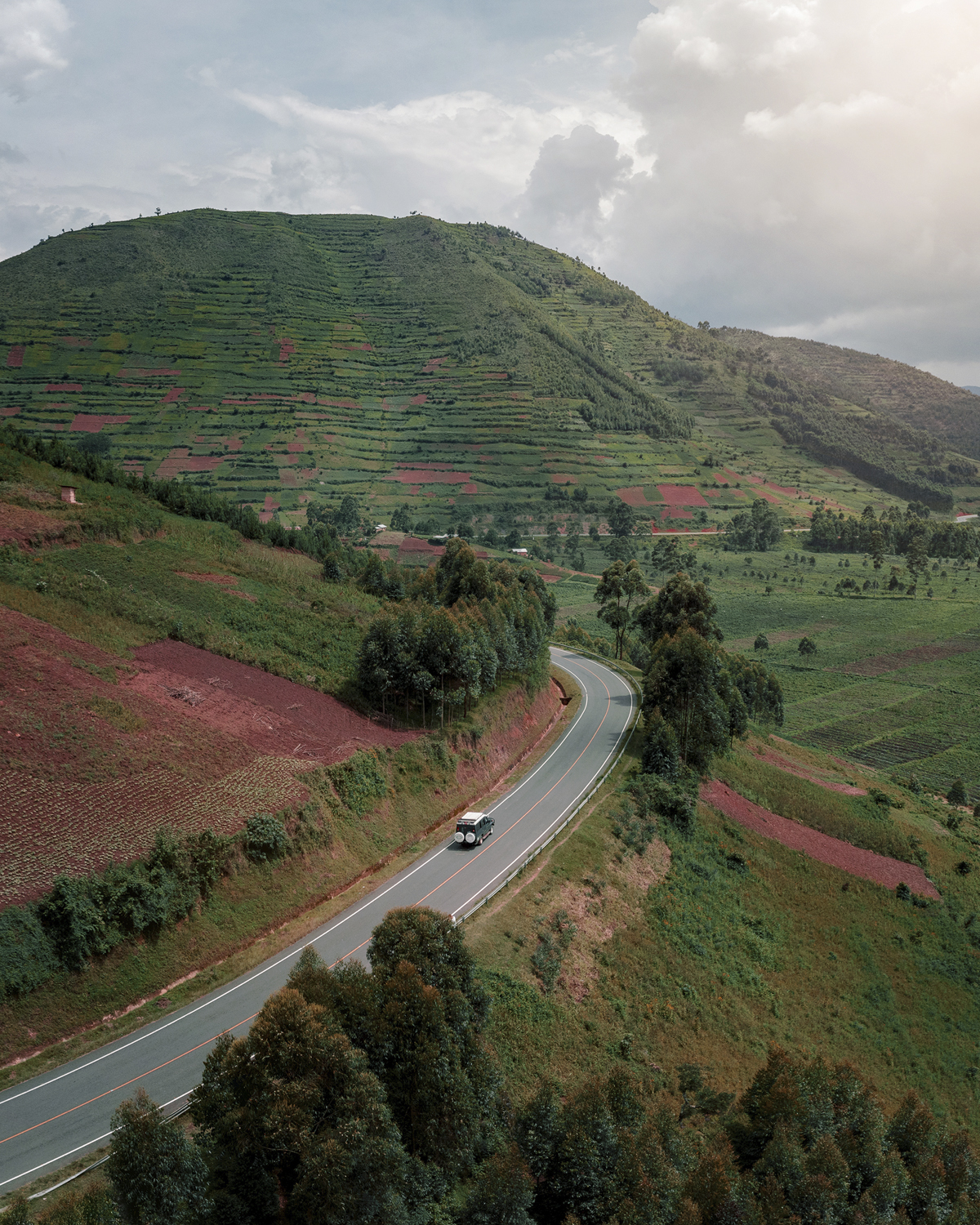 Story Highlight
Watch our Story highlights from Bwindi Nationalpark