Driving to breathtaking landscapes
From the forest plains of the jungle, we now drove through one of the most breathtaking landscapes we have ever seen. Our faithful driver had to stop almost at every turn so that we could capture this natural highlight with our cameras and drones, or even just to enjoy the new view. The eternal green, the many peaked hills, the small huts and villages around and the fog that slowly drifted through, offered an unforgettable sight.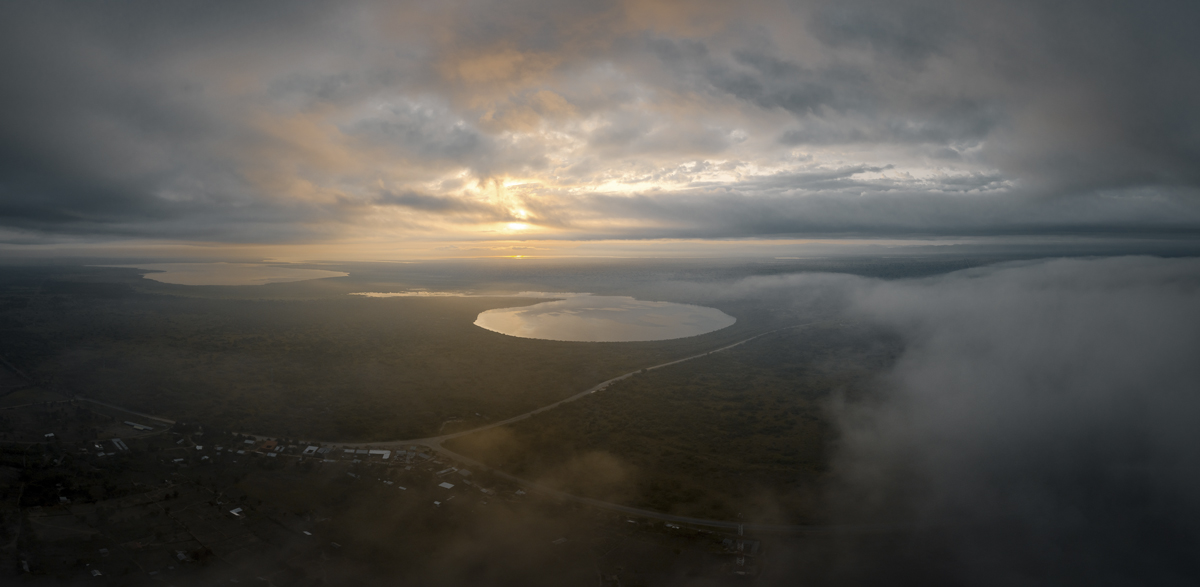 Highlight: Bwindi National Park
Curve after curve, we approached the edge of the Bwindi National Park. The highlight of every Uganda trip. The encounter with the mountain gorilla. But first we went to the luxury hotel Clouds Mountain Lodge, situated on the mountain top. A lodge could hardly choose a more beautiful location, and it is worth spending a few days in this secluded accommodation just for the view at any time of day. The luxurious and lavishly furnished bungalows lack for nothing and you get to enjoy the anticipation of the travel highlight with good drinks and excellent cuisine.
Story Highlight
Watch our Story highlights from Elephant plains lodge