Paddling across the river
We were drawn to Jinja, about two hours from Kampala, only to finally come face to face with the largest river in the world. On our journey, we have come into contact with the Nile several times, but always only at a distance. Now we want to get to know this wonder of the world even better and pay our respects. For this purpose, we have chosen a spectacular luxury resort, the Wildwaters Lodge. To reach it, you already have to paddle across the river in a small canoe.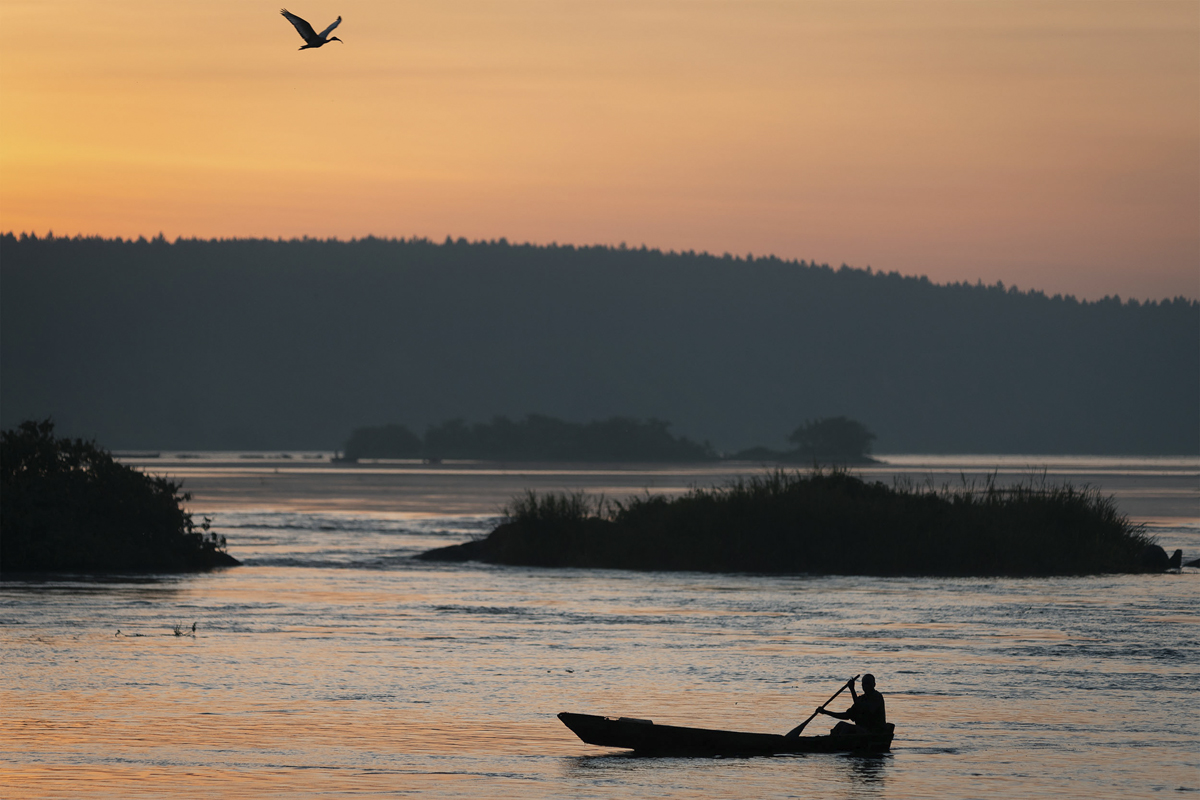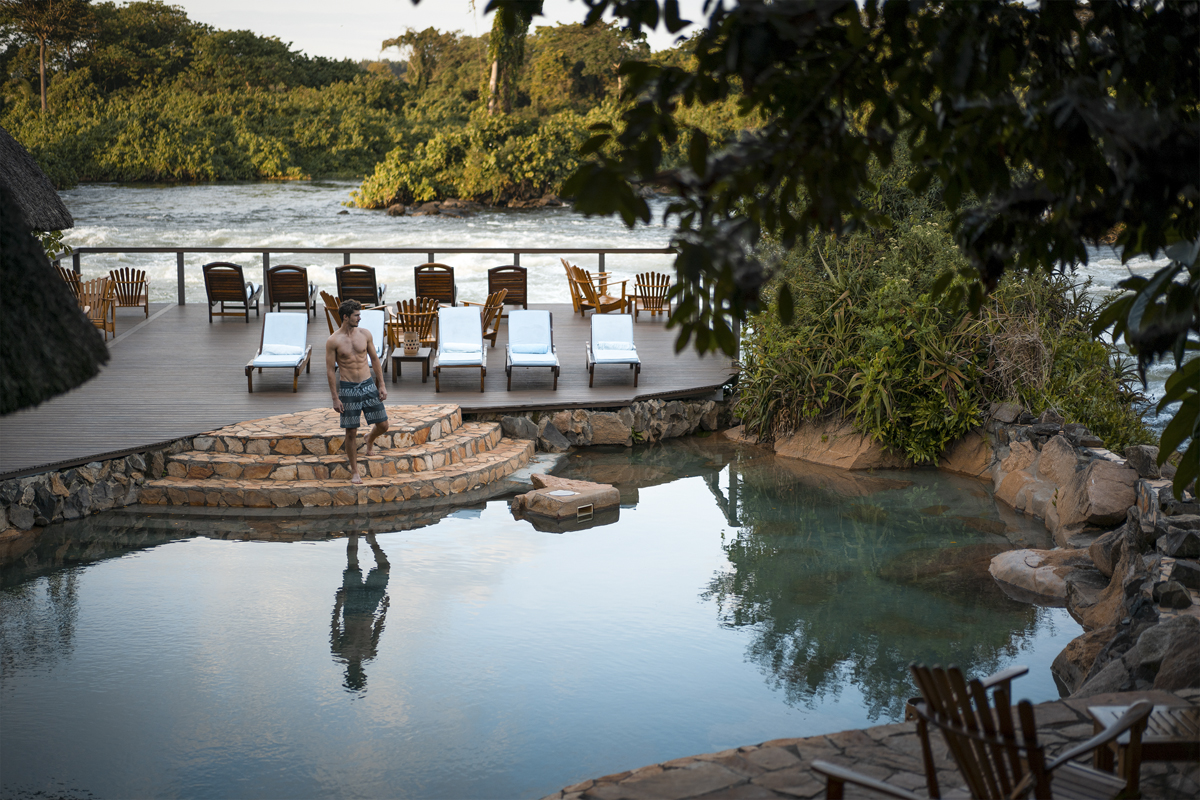 Individual bungalows in the middle of the Nile
The lodge itself is located in the middle of the torrent of the Nile and from above, from our drone view, it always seemed as if the small lodge island could be washed away by the water masses at any time. Accordingly, the sound of the river rushing by can be heard permanently in the background. The individual bungalows are spacious and nobly furnished and have terraces that float above the river. Nowhere in the world can you be closer to the Nile than here. But we wanted to know more...
Rafting tour in the Nile
One of the main attractions and activities here is a rafting tour on the Nile. These are available in different levels of difficulty and our team naturally showed no fear and immediately chose the most difficult level, which you can complete without being a professional, in order to provide spectacular footage. After a short introduction, we quickly hit the water. First in the calm part, to be followed by some practical exercises, to learn maneuvers and to train the coordination of the team. Once this has been done according to the instructor's opinion, it's time to get down to business and there's no turning back, because the river only knows one direction. Soon you are in the middle of an overwhelming adventure that presents even the sportiest travelers with new challenges. Our team made the next acquaintance with the Nile not only once and drank a little of it.... But we wanted it that way and in the evening, we told our story from every perspective and enjoyed the delicious restaurant and bar.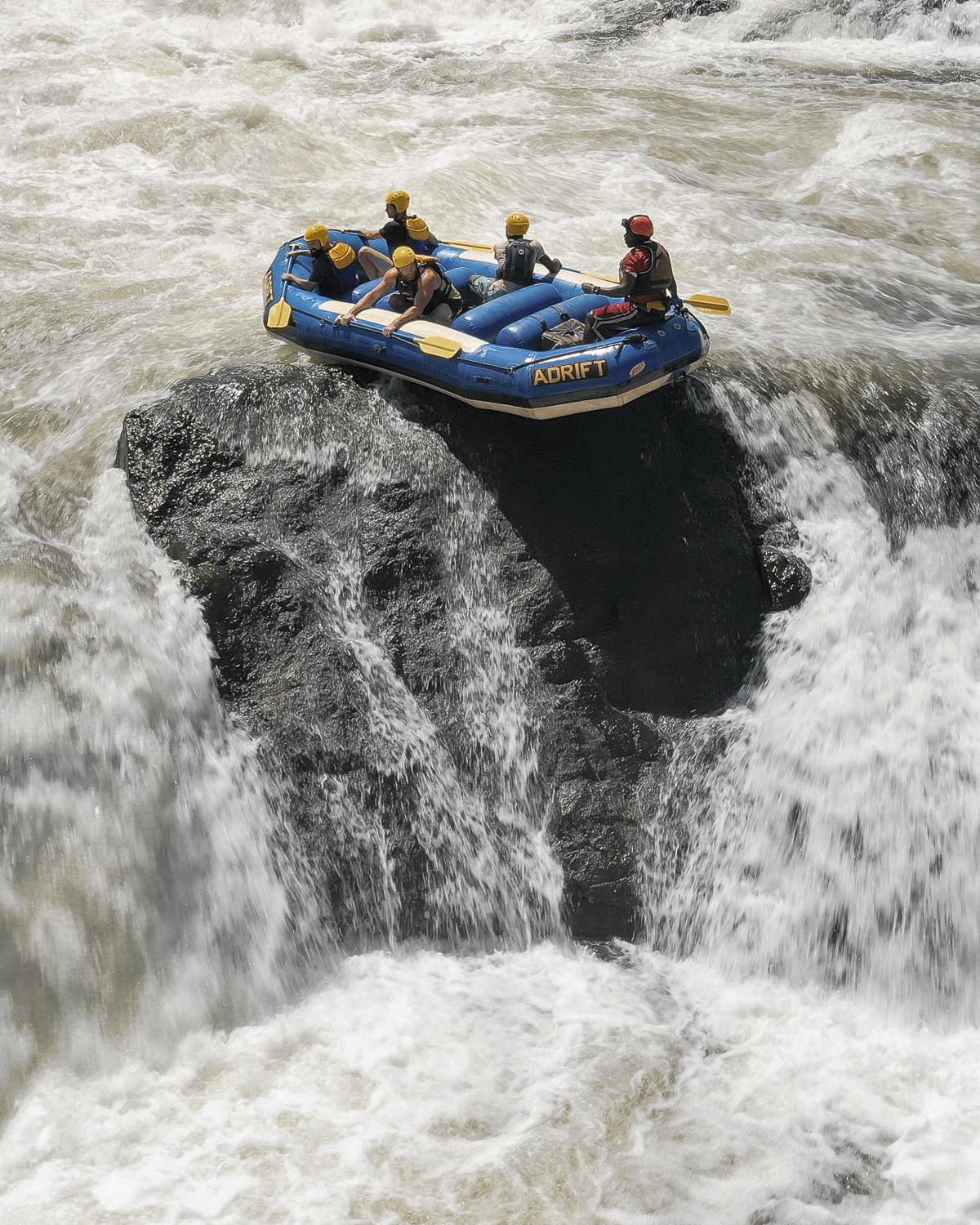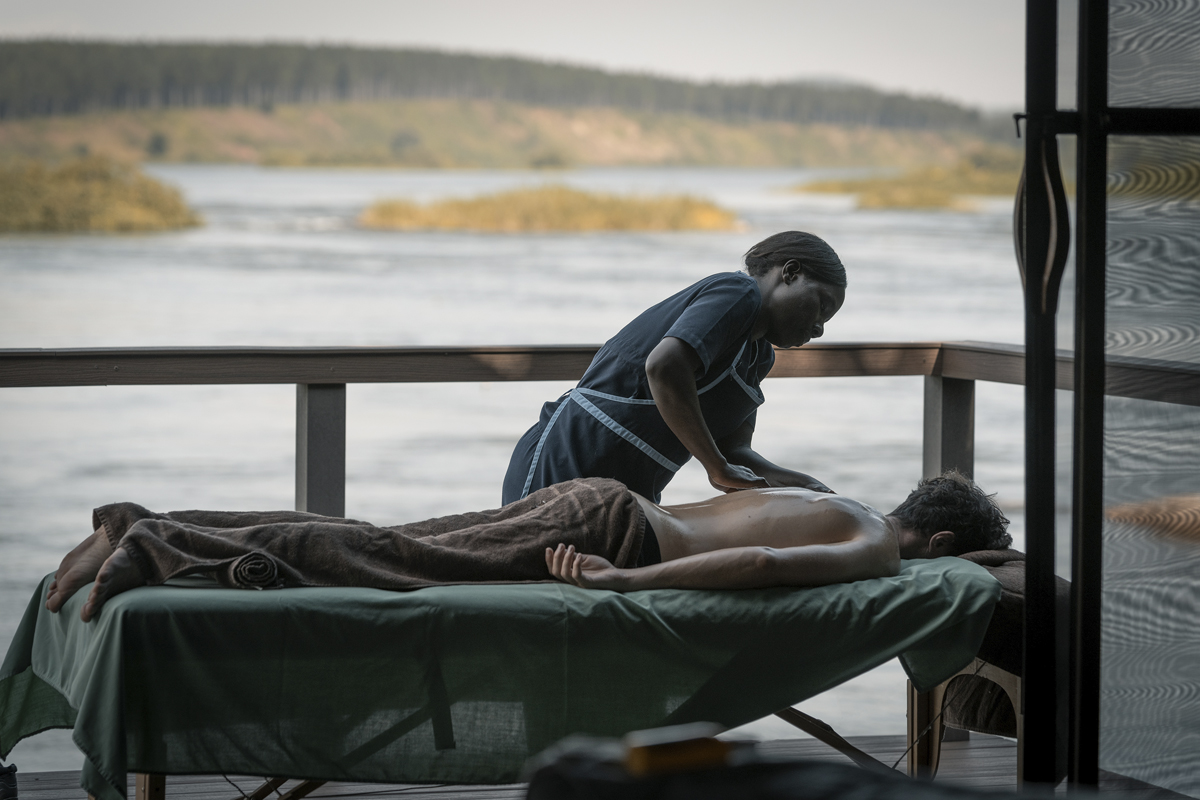 Spa experience in the Lodge
The lodge is excellent for a spa experience and you can even get a massage on your own terrace. What a crowning finale to two weeks that could not have been more adventurous and eventful. More wildlife, more nature and more African culture in just two weeks is not possible and we were proud and happy as we started our journey home.
Story Highlight
Watch our Story highlights from Jinja