Exclusively buildings and green areas in Xiqu Centre
The entire infrastructure of the new district, including traffic routing, is underground, so that the space can be used exclusively for the buildings and green areas that are being built one after the other. With museums, galleries, theaters, restaurants, stores, offices and the Art Park, West Kowloon is developing into an urban recreation area and cultural magnet.
In January 2019, the eight-story Xiqu Centre, the area's first major cultural facility, opened at the eastern end of the site. The design of the futuristic building is based on traditional Chinese lanterns and integrates modern elements. The front façade resembles an open curtain, revealing a monumental atrium that is used for exhibitions and workshops, among other things. The Xiqu Centre houses a large theater with 1,075 seats for opera and theater performances, a smaller "Tea House stage" with 200 seats, as well as eight studios and a seminar room. The center's name is based on the musical genre known as Xique, or Chinese opera. The origins of this art form date back to the 3rd century BC. It uses a combination of song, speech, dance and fighting to tell a story in which the fate of a character is the main focus. It alternates comedic and serious elements.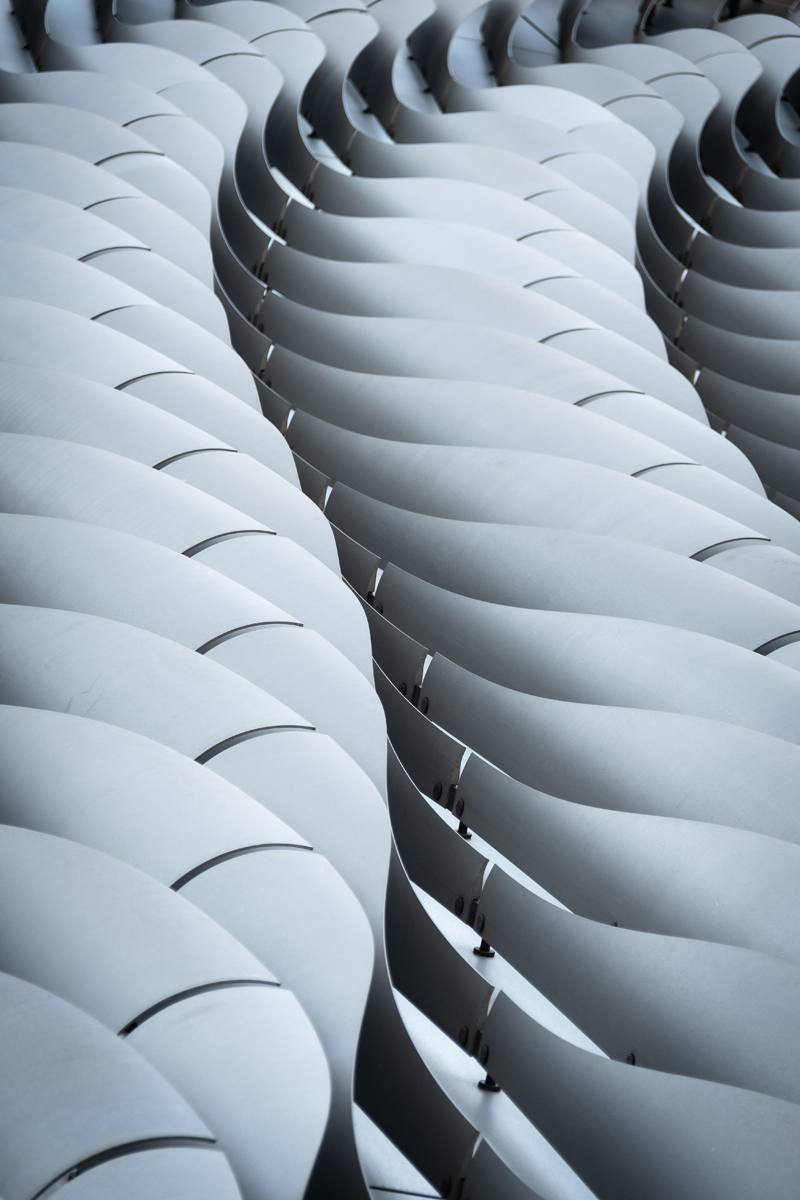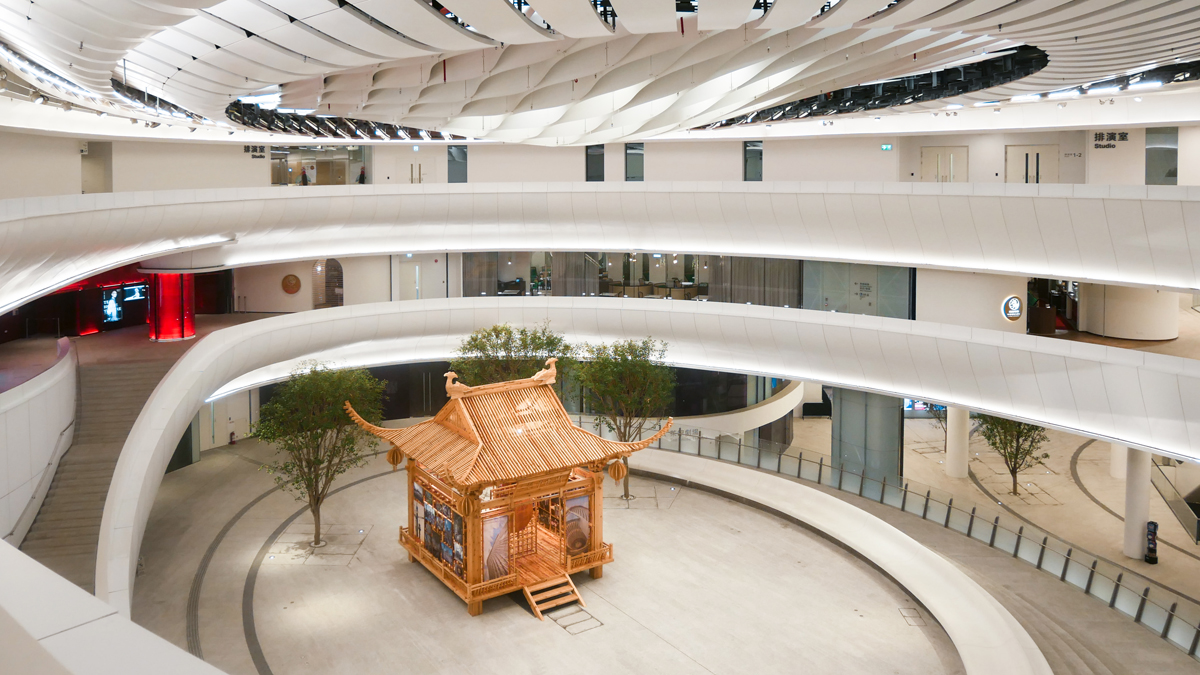 Art, design and film buildings
Later this year, M+, the District's most spectacular building, will open. It is home to the M+ Museum, which focuses on visual culture and is expected to be the largest of its kind in the world. Exhibits on art, design and film are spread across the 13 floors. In addition, temporary exhibitions are shown and programs for cultural (further) education are offered. The architectural firm Herzog & de Meuron is designing the museum in such a way that the exterior façade will become a digital presentation board as an oversized LED surface. Works within the institution include Chinese art from the collection of former Swiss ambassador to China, Uli Sigg. Various exhibitions will be on display in the M+ Pavilion until the museum opens.
Future plans
Future plans for the West Kowloon Cultural District include the construction and opening of other public and private institutions, including: Hong Kong Palace Museum (2022), Art Commerce Exhibition (ACE), Hotel/Office/Residential (HOR), Artist Hostel/Residence, Lyric Theatre Complex (2024) and the completion of Freespace with The Box, The Room, The Studio and the Lau Bak Livehouse for concerts.
The West Kowloon Cultural District is accessible via the new Hong Kong West Kowloon Station (including connection by Express Rail Link to Shenzhen/Guangzhou) and the Austin MTR Station.