In Sham Shui Po, life takes place on the street
You get out of the subway and find yourself in the middle of a bustling crowd. Lively, colorful, and always something going on. Here, in the middle of the hustle and bustle, souvenir hunters make the best bargains in all of Hong Kong.
Almost every street has its own charm. So, there are market streets for everything, such as for buttons, for fabrics, for electronics or for decorative items and stationery. You can really drift through the streets for ages and make your bargains or let the scents guide you to the nearest street food stalls , cookshops and to the cheapest Michelin Star restaurant in the world. And the facades of the buildings are as colorful as the menus.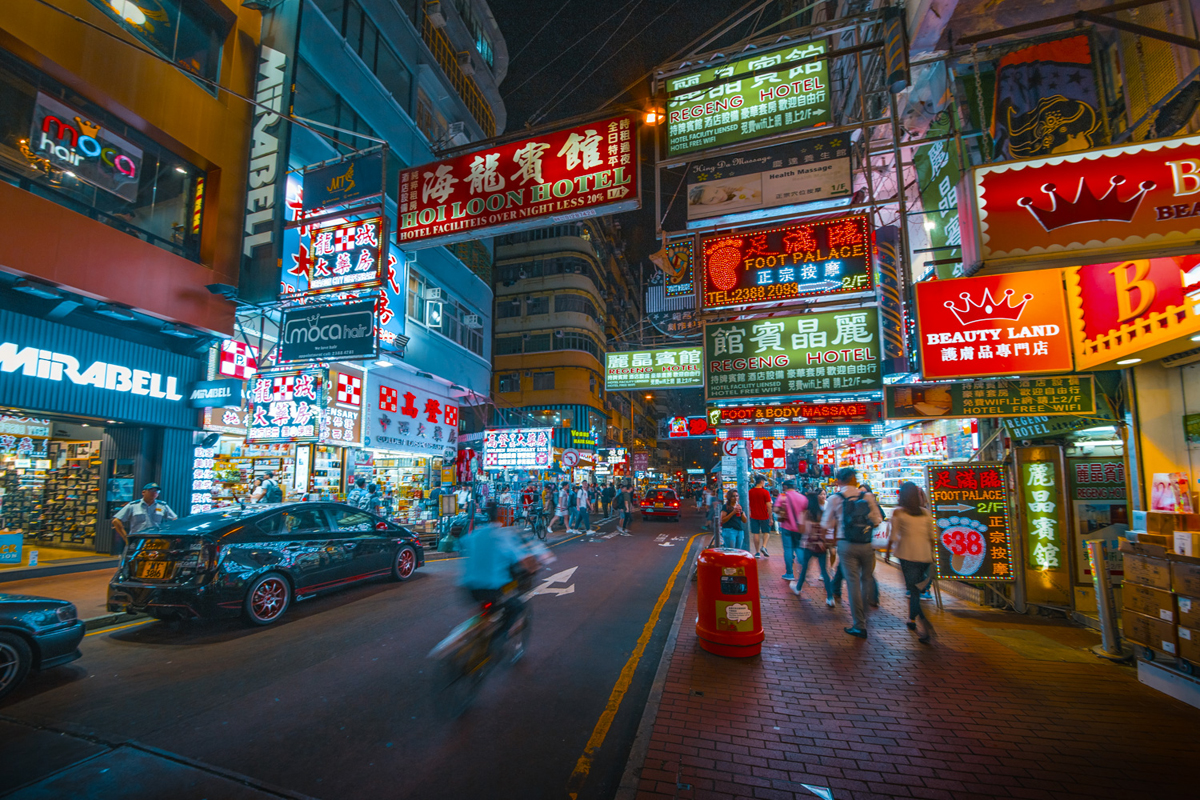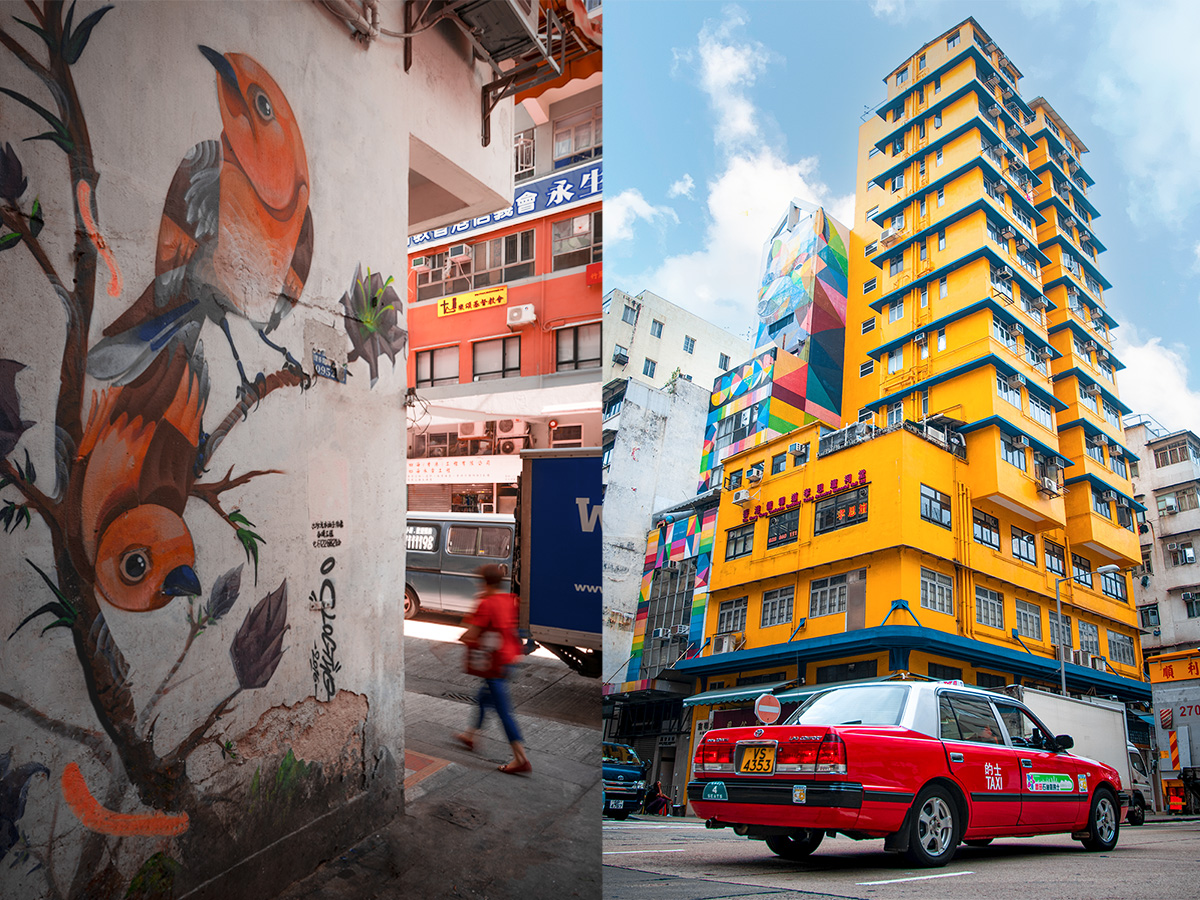 Murals
Many of the street art pieces are on the shutters, and when they are closed, you can see them. Some artists have made a real effort to put what is in the store on the shutters. So, it's really exciting when you visit this district on a Sunday!
Particularly exciting, is a vertical artist village in a former factory. The 'Jockey Club Creative Art Center'. Think of it as there are nine floors, and each of those floors contains several small artists' offices. And if you go all the way to the top, you can look down on Sham Shui Po.
And if all this gets too colorful for you, you can sit on a green hill in nearby Garden Hill Park and look out over the lively neighborhood in complete peace.
Colorful Streets
The colorful street markets and stores offer passionate shoppers fun for hours. The physical well-being is also catered for, with delicious street food served on every corner in Sham Shui Po, as well as Michelin-recommended noodles under HK$50.