A good first stop
In 2011, the park was included in UNESCO's Global Geopark Network for its diverse volcanic rock formations. The best way to explore the many islands with their different erosion tracks is by boat and on foot. A good first stop is the Volcano Discovery Centre on Sai Kung Promenade. Here visitors can find out about the best tours and the many different rock formations.
On High Island at the East Dam of High Island Reservoir, the unique hexagonal volcanic fissures are found along the coast. The High Island Geo-Hiking Trail passes other geological features. Also worth seeing are the eroding landscapes of Tai Long Wan.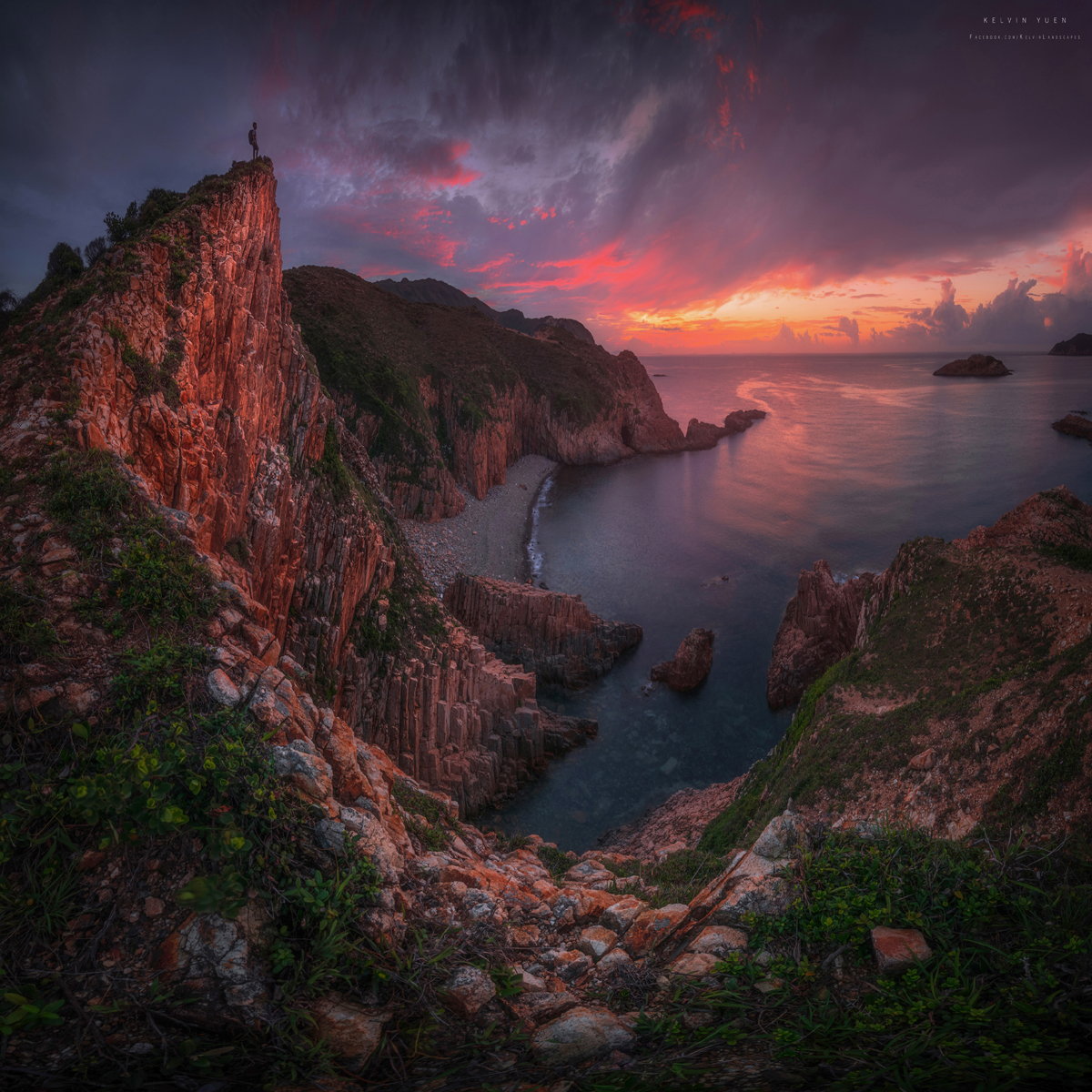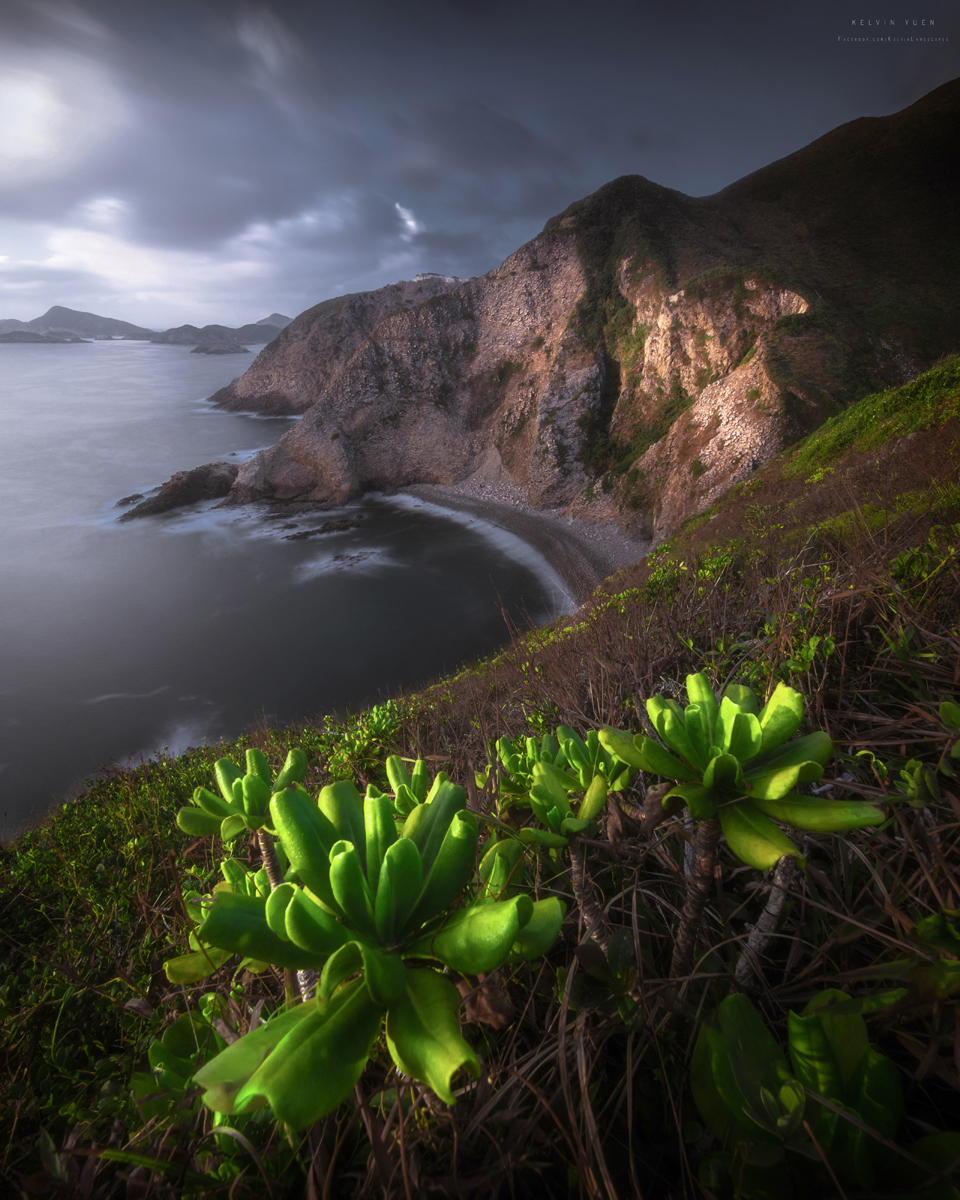 Cliffs and Rocks
On the western edge of Sai Kung, igneous rocks characterize Sharp Island. A sedimentary coastal landscape with a nearly 250 sandbar connects the island with neighboring Kiu Tau Island. At low tide, this creates a temporary bridge.
The Ung Kong Group consists of Bluff Island, Wang Chau Island and Basalt Island. The forces of sea and wind have formed numerous steep cliffs and sea arks.
Several small rocky islands
The Ninepin Group consists of several small rocky islands. North Ninepin Island has the most impressive landforms. Here, too, are the distinctive hexagonal rock crevices formed by millions of years of rock abrasion and erosion.
At Double Haven, a rising sea level flooded the river valleys some 6,000 to 8,000 years ago. Indented coastlines with headlands and bays formed. Today's mountains and islands were already formed by volcanic eruptions about 160 million years ago, when lava and volcanic ash formed new rock layers. Later, rivers of sand and stone mixture flowed down from the high mountains and formed the distinctive coastal area.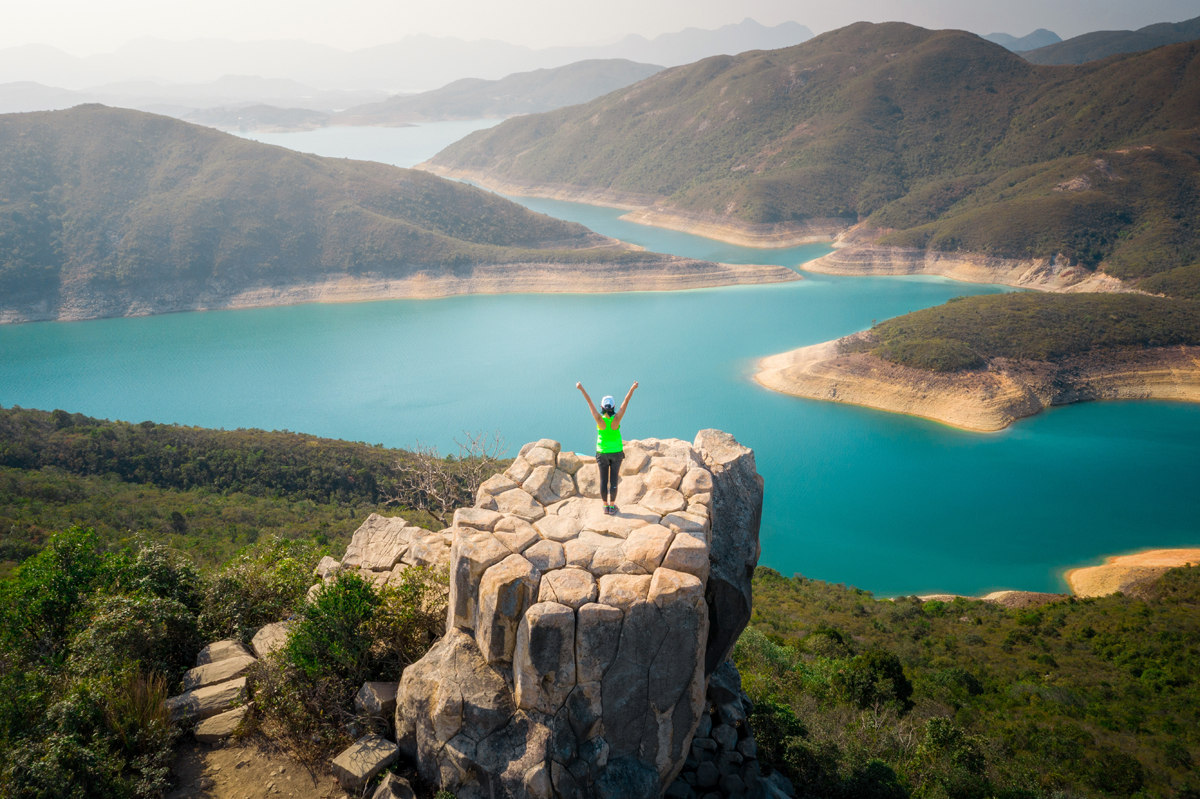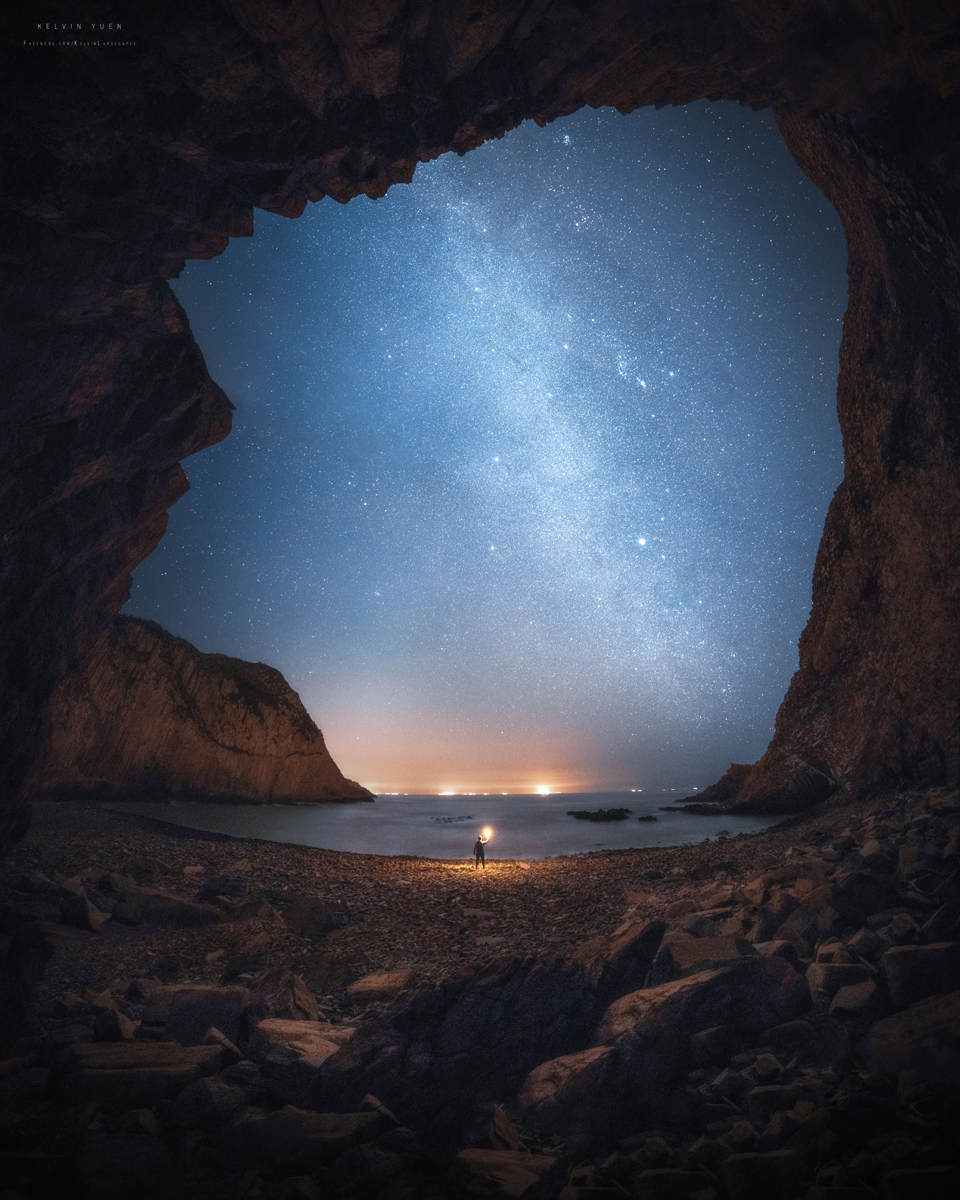 A red-colored landscape
The crescent-shaped Tung Ping Chau, Hong Kong's easternmost island, is also known for its spectacular rock formations. At 55 million years old, they are the youngest in the Special Administrative Region. With fine layers of limestone and mudstone, they form an eerie-looking landscape. Notable geological sites include Lung Lok Shui, Kang Lau Shek and Cham Keng Chau.
Port Island features China Danxia, a red-colored landscape typical of China. Thanks to the abundant iron oxide found here, the limestones and sandstones glow a rich rusty red. The cape of Bluff Head was formed by the sedimentation at river mouths about 400 million years ago and was pushed up under the influence of geological movements. Weathering and coastal erosion created one of Hong Kong's most famous rocks: the Devils Fist. The oldest rock formations in Hong Kong are found along the coast from Tolo Channel.